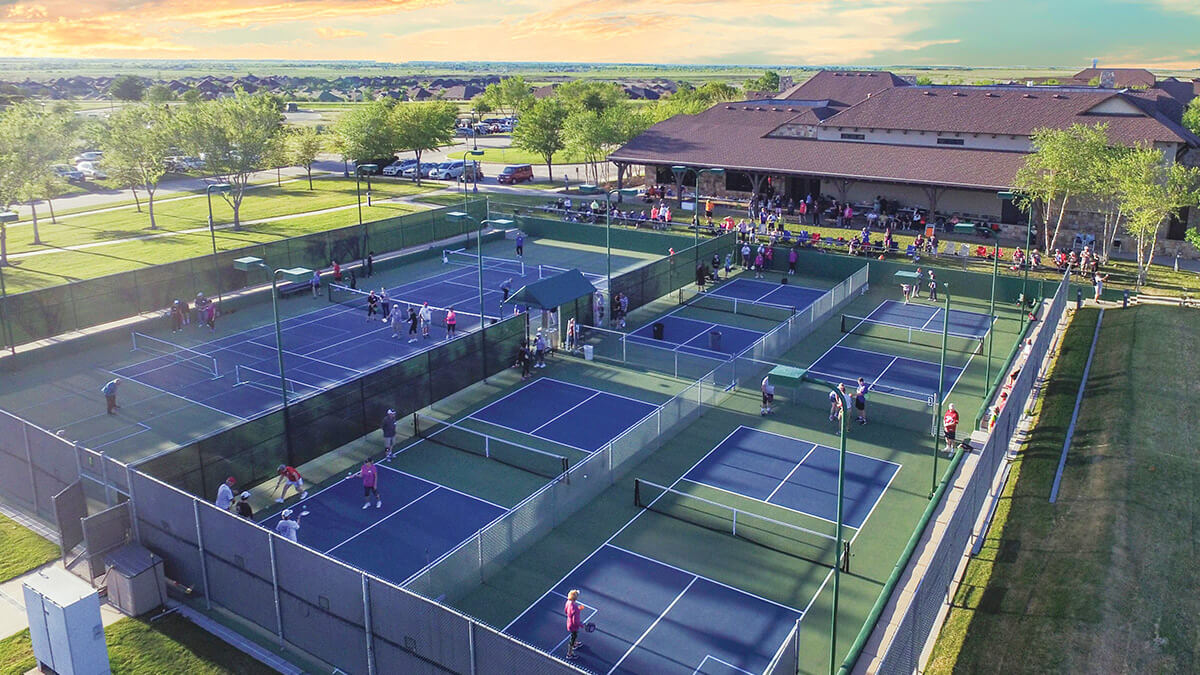 Add Pickleball to Your 2022 Fitness Resolutions at Robson Ranch Texas
January 24, 2022
If you are new to pickleball or if it's been a while since you last played, why not add Pickleball to your 2022 fitness resolutions at Robson Ranch Texas? There are many reasons to consider it! See a few reasons below:
Exercise
Many active adults exercise, and we understand its importance to overall health, but few of us actually "like" to exercise. Pickleball is a great addition to your current exercise routine. It can increase your coordination, flexibility, and, of course, burn calories. The best part is, you will soon forget that it's a form of exercise because you'll be having too much fun! Pickleball is played as a single or doubles game, but most often, here at Robson Ranch, we play doubles. The scaled-down size of the court makes it easier for us seniors to cover the court. You do not have to be an athlete or have had any experience to get started!
Mind Sharpening
Learning something new is always a great way to sharpen the mind. You will need to learn the basic rules and scoring of the game. However, never fear—the Robson Ranch Pickleball Club offers a free two-evening Academy for all new members. Certified instructors will teach what you need to know to become part of the action.
Low-Cost Sport
A small annual club membership fee covers the Academy mentioned above, court and net maintenance, as well as balls all year long! There are also free monthly playing events. There are instructors available for optional skills lessons for a low cost. You will need to get a paddle, perhaps start with something inexpensive, and then borrow from the extras that instructors or players may have until you decide what's right for you. Clothing is whatever allows you to move freely and a good pair of court shoes!
Social
Last, but far from least, Pickleball will increase your social network. Mornings are club time play where we enjoy a mix of active adults. There are scheduled times for just ladies or just gents, and all club-scheduled times are arranged by level of play. Not only do we play together, but many friendships form on the courts and then become lasting friendships outside the courts.
So, how about it? The Robson Ranch Pickleball Club is very popular and always growing!
Written by: Mary Ann Bane
About Robson Ranch Texas
One of the many benefits of this Texas retirement community is the abundant amenities and opportunities for social connection. From the 16 Pickleball courts and Community Garden to the Softball Association and LifeLong Learning, active adults enjoy A Life as Big as Texas at Robson Ranch. Discover more about the amenities, social clubs, organizations, and new homes for sale here.