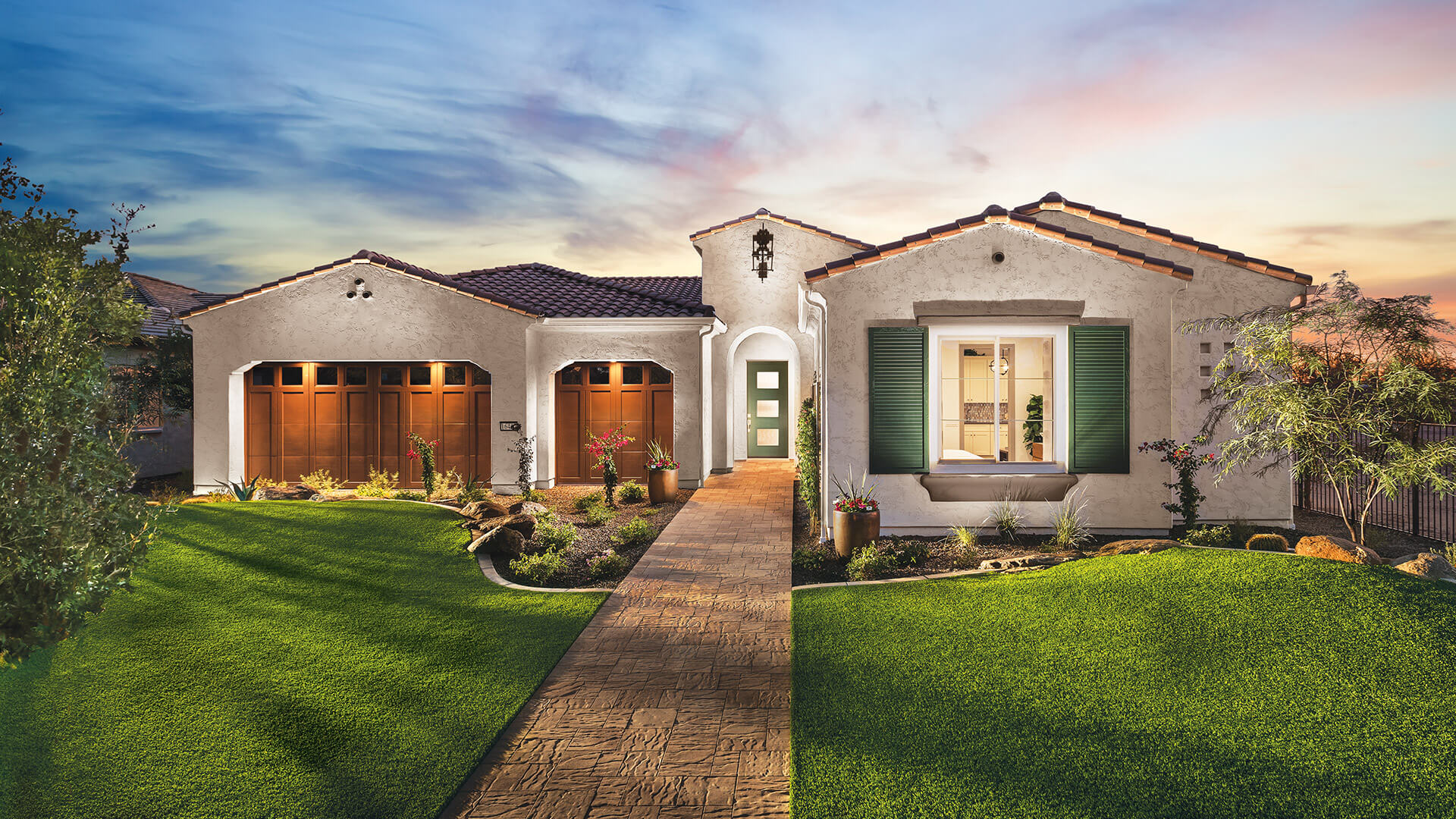 Web Site Privacy Policy and Terms of Use
Please contact us via postal mail with any questions and concerns about the following privacy policy and/or terms of use.
Customer Service
Robson Communities, Inc.
9532 E. Riggs Rd.
Sun Lakes, AZ 85248
Robson@robson.com
The term "we," "us" "our" or "Robson" as used in this Policy shall mean, unless specifically stated otherwise in the context of such use, Robson Communities, Inc., and its affiliates, including without limitation the developers and construction companies for each Robson Resort Community (i.e. SaddleBrooke Development Company, Robson Ranch Mountains, LLC, Sun Lakes-Casa Grande Development, LLC, Robson Ranch Quail Creek, LLC, Pebblecreek Properties Limited Partnership, Robson Denton Development, LP, SaddleBrooke Construction Company, Robson Ranch Arizona Construction Company and PebbleCreek Construction Company) and Home Mortgage Finance Corporation.
OUR WEBSITE PRIVACY POLICY
This website privacy policy ("Policy") describes the collection, use, maintenance and disclosure of Personally Identifiable Information collected through this website, i.e. www.robson.com (this "Site"). Personally Identifiable Information is shared amongst Robson Communities, Inc. and its affiliates, as described above. By using this Site, "you", the user, agree to be bound to the following:
We collect information when you interact with us on-line by your visits to and use of the Site. That information may be Personally Identifiable Information or it may be Aggregate Information. Aggregate information is information about user and browsing behavior that does not contain any Personally Identifiable Information or from which any Personally Identifiable Information has been removed. For example, for each visitor to the Site, our web server automatically recognizes the consumer's domain name or IP address. We also may use "cookies". Cookies are record-keeping tracking tools electronically placed on your hard drive through your use of the Site that may automatically track and collected information about your use of the Site, such as, by way of example not limitation, what pages you access or visit and when. Cookies can be used to customize, monitor or regulate the use of the Site and/or to personalize your experience on the Site. Through the use of cookies, we can track the performance of our on-line promotional campaigns and customize the Site for a richer web site experience to individual visitors. We may also use Aggregate Information for historical, statistical or analytical purposes. We may share information about the users of our Site with our advertising sources. You acknowledge and agree that we may collect, compile, store and otherwise disclosure or use any and all Aggregate Information collected on the Site.
What Personally Identifiable Information is collected through this Site?
Personally Identifiable Information collected through this Site may include, without limitation:
first and last name;
home or other physical address;
e-mail address;
telephone number; and/or
other identifier collected from you through your use of this Site that allows us to contact you physically or online.
For example, if you choose to submit an on-line request (such as submitting your resume on-line, submitting a request for brochure, guest visit or other information, sign-up for alerts or enewsletter, on-line chat or on-line general inquiry), we may collect your name, phone number, email address, and/or address for shipping. Such information is collected from you only if you voluntarily submit such information. You can always choose not to supply Personally Identifiable Information, except that may prevent you from engaging in certain Site related activities.
How do we use the Personally Identifiable Information that is collected on this Site?
To respond to your request or inquiry;
To send you periodic postal and/or email mailings from us, including without limitation topics such as new products and services, or upcoming events or promotions;
To analyze and improve our products and services and for related business purposes. For example, to understand what our customers are looking for in products and services;
To determine, analyze and run our promotions, surveys or other Site features;
To support our marketing, sales and other business operations and opportunities;
To send you information or communications about transactions between you and us;
To comply with legal requirements, such as if we are required to do so by law or to the extent necessary to comply with law, respond to or defend claims or to protect our rights;
To direct you to particular information on the Site or otherwise personalize your user experience of the Site; and
For any other lawful purpose.
How do we respond to "do not track" signals?
This Site does not monitor or identify "do not track signals" from your computer, and such signals will not impact the general operation of this Site. We track whatever information gets transmitted to us. You can choose to adjust your web browser to alert you or disable tracking tools like cookies. However, we provide you with no assurances that any such options from your internet provider operate properly to prohibit tracking when you use this Site. Nevertheless, keep in mind that if you do not give us certain information or turn off tracking tools, your experience on the Site may be different.
Note: You can also choose whether or not to voluntarily supply us with contact information by not submitting on-line requests on this Site.
Your Personally Identifiable Information collected through this Site may be shared with what third party persons or entities?
Our subcontractors, contractors, service providers, vendors, consultants, agents or representatives in connection with the operations of our businesses, including without limitation our financial institutions, insurance agencies, financial service providers, marketing and sales consultants, cloud-based information management systems or email marketing technology solutions;
With third parties for the purpose of helping us gather, store, use and maintain data (on-line or otherwise) or to operate the Site;
In the event of the sale of all or any portion of our business or companies, with such purchaser and its representatives to the extent relevant to such transaction; and
Such third parties as is required, permitted or authorized by law.
How can you review and request changes to YOUR Personally Identifiable Information collected through this Site?
You can correct or update your contact information by sending us the information at the above postal address or if you are receiving our e-mails, by using the "Update My Profile" link located at the bottom of our e-mails.
If you want to stop receiving e-mails or change your answers to any marketing inquiry by us, you should let us know by either (ii) clicking on "Selective Unsubscribe" link within the emails we send or (ii) send us your removal request at the above postal address.
If you do not want to receive further direct mail or phone calls from us, you should send your request to the above postal address or via any "unsubscribe" link provided by us.
How do we protect the Personally Identifiable Information collected through this Site?
We adopt reasonable and appropriate data collection, storage and processing practices and security measures to seek to protect against unauthorized access, alteration, disclosure or destruction of your Personally Identifiable Information collected through this Site. Those processes, practices and procedures may change from time to time. While protecting consumer privacy is important to us, and efforts are made to secure such Personally Identifiable Information, no website or procedure is 100% secure.
What is the Effective Date of this Privacy Policy and will it change?
This document was last updated on October 26, 2018. We reserve the right to change this policy from time to time. We will notify you of changes to this Policy by updating this Policy on the Site and setting forth the date on which the update was made. The most recent version of this Policy will be posted here. Therefore, we encourage you to check this Policy on the Site from time to time for updates. You acknowledge and agree that it is your responsibility to review this Policy periodically and become aware of any changes.
ATTENTION CALIFORNIA RESIDENTS-YOUR CALIFORNIA PRIVACY RIGHTS:
We have a policy of not disclosing personal information of California resident customers to third parties (except to the extent permitted by California Civil Code Section 1798.83) for the third parties' direct marketing purposes if the customer has exercised an option that prohibits that information from being disclosed to third parties for those purposes, unless such customer first affirmatively agrees to that disclosure. For purposes of this California privacy rights, "personal information" shall have the meaning set forth in California Civil Code Section 1798.83(e)(7).
OUR WEBSITE TERMS OF USE
By using this Site, you, the user, agree to be bound to the following "Terms of Use:"
Although we use reasonable efforts to make the content of this Site accurate, typographical errors and inaccuracies may occur and the information may not be current. The content and use of this web site, is presented "As is" and without warranty. We do not make any representations and warranties and provide no guarantee of the accuracy and completeness of all information on the Site and disclaim all warranties, express or implied, including without limitation implied warranties or conditions of merchantability or fitness for a particular purpose or non-infringement, with respect to this Site and any content, information, products or services stated on this Site. Without limiting the foregoing, any price published on this Site is subject to change without notice. All products and services referenced on this Site are subject to their terms and conditions as well as applicable law. We reserve the right to remove and/or change any images, information or any other aspect of the Site at any time without notice. We also reserve the right terminate your access to the Site or any portion thereof, at any time, for any or no reason, without notice.
Artist renderings of the floor plans, elevations, as well as photography of the models, don't necessarily display standard features and may not fully represent the options available on our models, and are published only as an example of the homes available at the applicable Robson Resort Community. Published dimensions and square footages are approximate. All prices, plans and options are subject to change at any time. Please consult your sales associate at the applicable Robson Resort Community or specific information regarding prices, plans and options available.
TO THE MAXIMUM EXTENT PERMITTED BY APPLICABLE LAW, IN NO EVENT SHALL WE HAVE ANY LIABILITY WHATSOVER ARISING FROM OR RELATED TO YOUR USE OF OR THE PERFORMANCE OF THE SITE, ANY CONTENT OR INFORMATION OBTAINED THROUGH THIS SITE OR OTHERWISE ARISNG OUT OF THE USE OF THIS SITE OR THE INABILTIY TO USE THIS SITE. WE SHALL NOT BE LIABLE FOR ANY INDIRECT, SPECIAL, INCIDENTIAL OR CONSEQUENTIAL DAMAGES (INCLUDING BUT NOT LIMITED TO LOSS OF BUSINESS, LOSS OF PROFITS OR LOSS OF OPPORUNITY), WHETHER BASED ON BREACH OF CONTRACT, BREACH OF WARRANTY, TORT (INCLUDING BUT NOT LIMITED TO, NEGLIGENCE) OR OTHERWISE, EVEN IF WE HAVE BEEN ADVISED OF THE POSSIBLITY OF SUCH DAMAGES. You understand and agree that your use of the Site is at your own risk and that we do not represent or warrant that the Site is completely free from virus, other harmful data or components or that your use of the Site may otherwise cause damage to your computer system or loss of data or other damage to you or your property.
To the maximum extent permitted by applicable law, the Policy and the Terms of Use shall be interpreted in accordance with the laws of the state of Arizona without regard to the conflict of law provisions and any disputes concerning the Site, including without limitation the use thereof, the contents thereof or the performance thereof, shall be brought solely in a court of competent jurisdiction located in Maricopa County, Arizona. You hereby consent to the exclusive jurisdiction of the above venue.
We do not knowingly collect information from children under the age of 13. We do not target or direct this Site to children. This Site is intended for users over the age of 18 and no person 18 years of age or under should use or submit information through this Site.
This Site may contain links to third party websites, by way of example, not limitation, advertising or other content. We do not control any such links or third party websites and we are not responsible for their content, their practices or their privacy policies or any damage caused to you by such other website. In addition, those sites or services, including their content and links, may change from time to time. Any information that you provide to such third party websites are not subject to this privacy policy; rather they are subject to the privacy policy of that website. Similarly, such websites may have their own customer service policies and terms of use. You should review the terms of use and privacy policy of each website you visit or link to. Any such links are provided for your convenience only. Any such link is not intended to and should not be interpreted to endorse, sponsor, create a joint venture or any other affiliation between us and such third party. Browsing and interaction on any other website, including websites which have a link to our site, is subject to that website's terms.
This Site and all of its contents are our property and shall not be reproduced, copied, distributed or used, in whole or in part, without our express written permission. Without limiting the foregoing, we are the owners of certain trademarks, tradenames and servicemarks, whether or not they are specifically marked as such and whether or not they are or are not registered with any applicable site or federal governmental agency, used on this Site. A number of these tradenames, trademarks or service marks are registered with the Arizona Corporation Commission and/or the United States Patent and Trademark Office In addition, the Site may also contain trademarks, tradenames and service marks that belong to third parties. Such other trademarks, tradenames and service marks are the property of their respective third party owners. Any unauthorized use of any trademarks, tradenames, service marks, copyrights or other intellectual property, whether registered or unregistered, on this Site is strictly prohibited.
This Site may be accessed by users throughout the United States and internationally. It may contain information about products or services that are not available for sale in your state or country as a result of the lack of our registration/licensing or the registration/licensing of such product or otherwise. Such information is not intended as solicitation or offer of such products or services in states or countries in which we are not authorized to conduct business or where the offer and sale of such products or services is otherwise in violation of law.
Your Acceptance of the Privacy Policy and Terms of Use
By using this Site, including without limitation submitting any Personally Identifiable Information through this Site, you agree to the then current terms of this Policy and the Terms of Use. If you do not agree to this Policy or the Terms of Use, do not use the Site. To the fullest extent permitted by law, your continued use of the Site following the posting of any changes to this Policy or the Term of Use will be deemed your acceptance of those changes. You further agree that you are responsible for all information, data, images and files that you (or someone using your account) transmit via this Site. You represent, warranty and agree that (i) you are at least 18 years of age; (ii) your use of the Site is legal in and does not violate the laws of the jurisdiction in which you reside or from which you use or access the Site; (iii) all information, data, images and files that you (or someone using your account) transmit via this Site are correct and virus free; (iv) you (or the person using your account has) have the requisite legal right and authority to transmit such information, data, images and files transmitted via this Site; (v) you are using this Site only for your own personal general reference; and (vi) you have the legal right, capacity and authority to agree to the Policy and Terms of Use and do agree to use the Site in accordance with the Policy and Terms of Use and in accordance with all applicable law. You agree to indemnify, defend and hold us and our owners, officers, directors, employees, agents, contractors and representatives harmless for, from and against any and all liability, damages, loss, claim and expense (including without limitation, reasonable attorneys' fees and other enforcement costs) related to or arising from any of your representations and warranties set forth in the Policy and Terms of Use and/or your failure to comply with any of the terms of the Policy or Terms of Use.
If any provision of the Policy or Terms of Use is deemed unlawful, void or unenforceable, that provision shall be deemed severable from and shall not affect the validity or enforceability of the remaining provisions of the Policy and Terms of Use.
If you feel that this Site is not following this Policy or the Terms of Use, please promptly contact us at the above postal address with your concern.
Effective Date 10/26/18