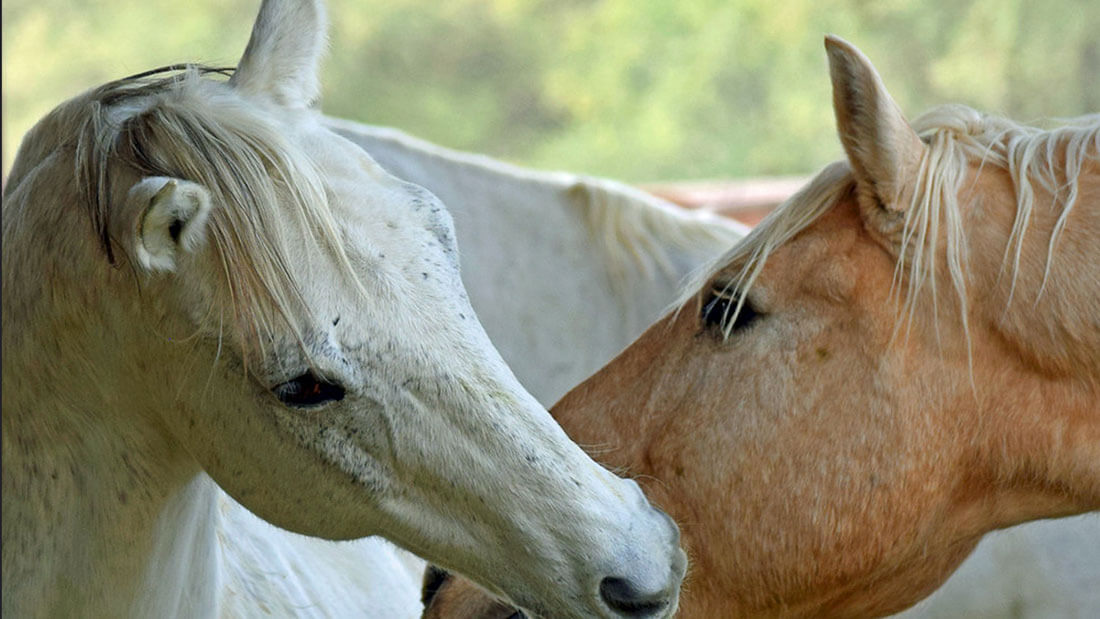 December 2019 PCQC Photo Contest
March 2, 2020
The Photo Club of Quail Creek continued its monthly members' contest, with November having an open topic. Each club member could enter up to three photos taken in the last three years. This subject was a popular one for the members and drew 42 entries. All of the photos can be seen on our Flickr site: https://www.flickr.com/photos/129343350@N08/albums/72157712578347397
Shari Rogers won first place with her photo "Hello." Shari commented, "I captured the shot at our field trip to Tanque Verde Ranch on November 15. [I've always had] a real love of horses. The two horses were together nuzzling each other and bothering each other constantly. I did some cropping and adjustment to color and light in Photoshop Elements. I use a Nikon D3300. ISO was 500, F4.5 at 1/1000 sec."
Trisha Tubbs took second place with her photo "Fiesta." Trisha commented, "The photo was taken late morning on Saturday, December 7 at the 48th annual La Fiesta de Tumacácori at the Tumacácori National Historical Park in Tumacácori, Arizona. The dancers are in a group called Nuevo Horizonte, Folklórico dancers from Magdalena de Kino in Sonora, Mexico.
"The dancers did multiple dances with several changes of costumes. Their enthusiasm and movement caught my eye, as did the sense of place and culture that they represented. I liked their costumes in this photo the best because I knew they would have a lot of motion during the dance, created a dramatic but not too busy pattern, and had beautiful intense colors. I also liked how the colors in the dresses were picked up in the ribbons in their hair.
"The camera I used was a Sony RX10MIV with a fixed zoom lens and a WAKA XA-Pro1 Digital MC-UV filter. Exposure 1/5000 sec; f/8; ISO 800."
The photo "Acoma" by Larry Hudson placed third. Larry said, "I took the picture while visiting Sky City in the Acoma Pueblo in New Mexico. Sky City is located on the top of a rocky mesa and is occupied only by tribal members. I was attracted to a storm that was approaching from the west with the dark clouds and the reflection of a building in a recent puddle. The photo was taken with a Canon EOS 77D, 1/125 sec, f/7.1, ISO 100."
The Photography Club of Quail Creek has a monthly photo contest for its members and also schedules numerous photo field trips for members throughout the year. Meetings are held the second Wednesday of the month at 7 p.m. at the Kino Conference Center, Mesquite Room. Room venue could vary each month. Consult the club's constantly updated website https://www.pcqc.org as well as the weekday HOA What's Happening for additional information.
Written by: Jim Burkstrand