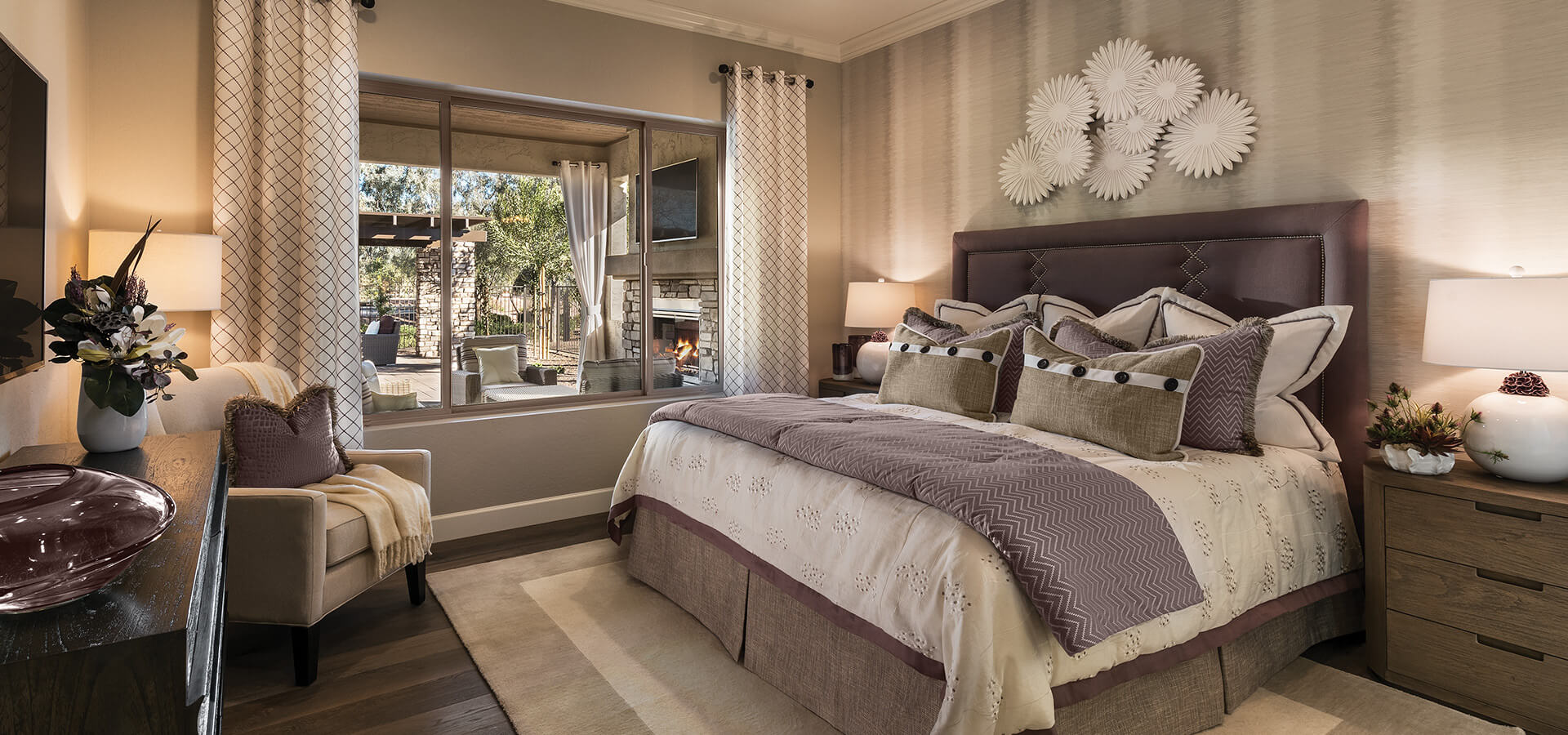 The new Modified HP+™ Wall System for superior construction performance.
Coming home to PebbleCreek just got even better, thanks to our partnership with BASF Corp. Using a series of high-tech materials within our 2×6 framed construction, the modified BASF HP+ Wall System provides homebuyers a high quality, incredibly durable and energy efficient new PebbleCreek home.
Two high-tech products, one powerful system.
SPRAYTITE® insulating air barrier system.
Spraytite provides exceptional energy efficiency, durability, and occupant comfort. This insulation substantially minimizes or eliminates uncontrolled air leaks, creating seamless construction and superior effective insulation R-value.
Exterior Foam
A High performance exterior foam offers a high R-Value. The foam helps reduce the risk of moisture inside wall cavities.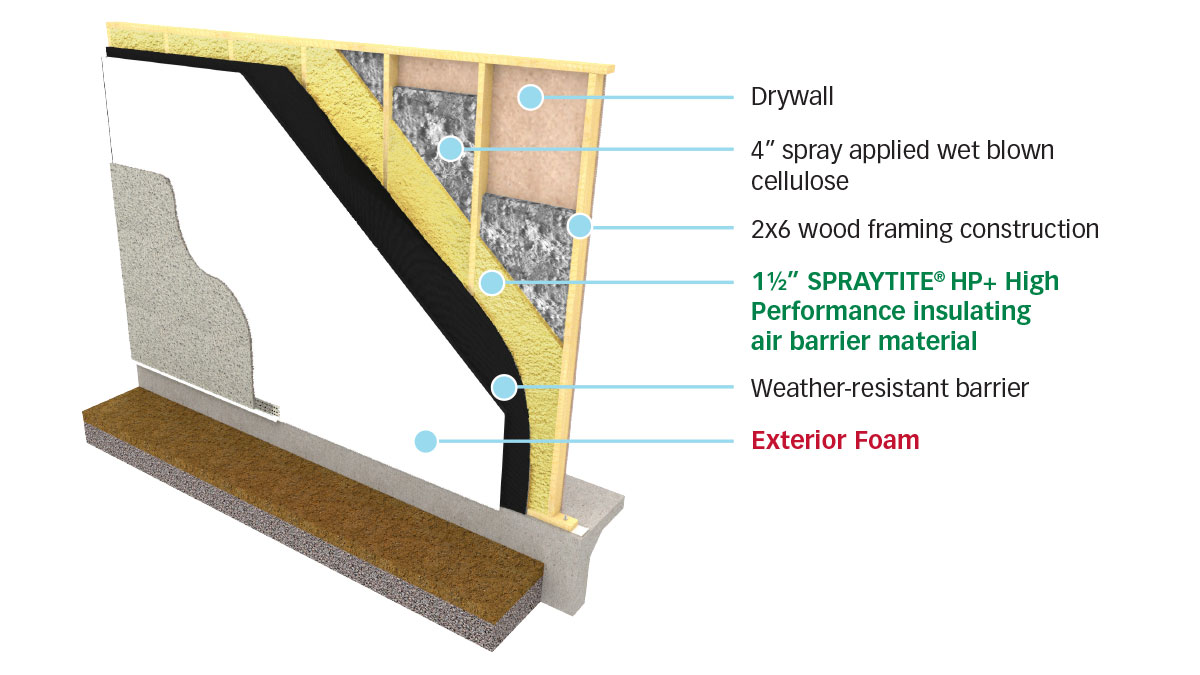 Strength in Numbers:
Increased structural integrity
Stronger walls, with a design capacity up to 35% greater than a wall with typical framing
Improved moisture management
Keep The Outside Out:
Provides higher performance in standard wall cavity, preserving your square footage
Reduces thermal bridging with continuous insulation
Achieves optimum R-value by air sealing the wall assembly
Up the Efficiency:
Improves your Home's Energy Rating System (HERS) scores
Reduces condensation risk
Reduces heating and cooling utility usage
Sealed Attics: Comfort & Energy Efficiency
As part of PebbleCreek's standard construction package, Enertite G Spray Polyurethane Foam (SPF) insulation from BASF is used in the attic applications to enhance the energy performance and comfort of our homes.
Using spray foam creates an advanced thermal envelope by sealing off penetrations. These seals provide excellent control of air movement and helps to control energy costs associated with heating & cooling of the home.
Advantages:
Energy-saving advanced enclosure technology
Long-term insulation performance
Air sealing of the building enclosure
Air handler & duct work are now in conditioned space
Reduces exterior noise for indoor comfort
Improves indoor air quality from enhanced air barrier technology
Resists mold
Seals against pest & allergens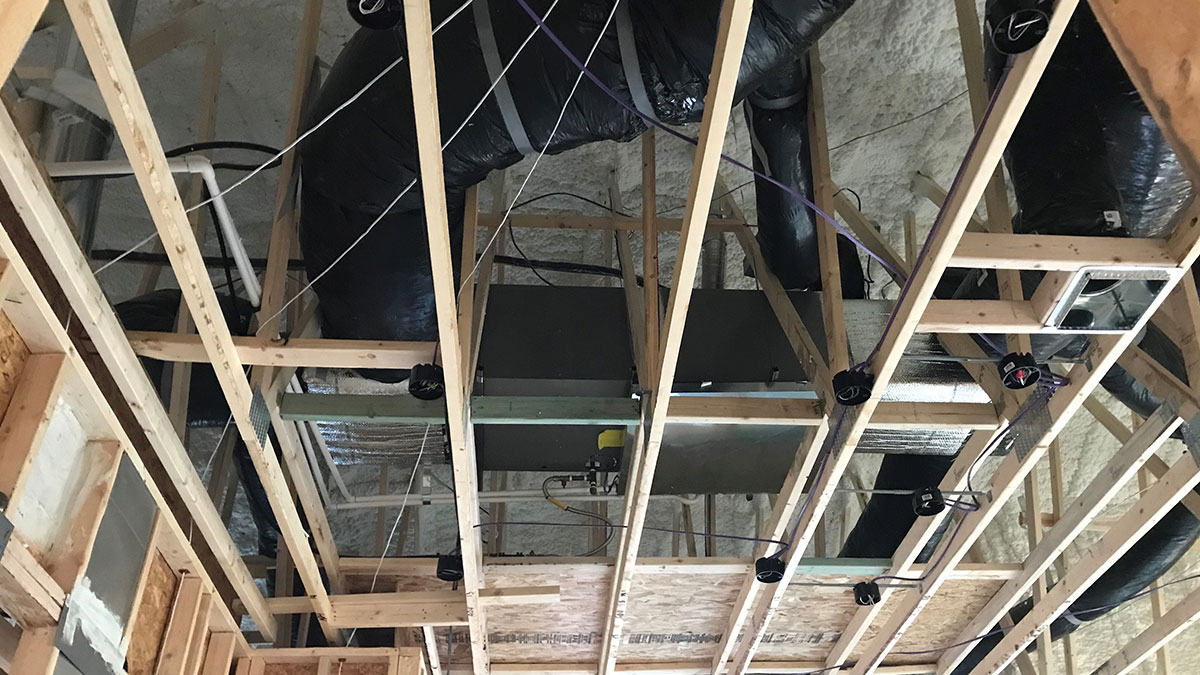 The Modified HP+TM Wall System is available on current Tradition, Premiere and Estate homes.
Disclaimer: As shown on the illustration, the BASF HP+ wall system used by us has some modifications to the BASF HP+ wall system shown on the BASF website. Subject to those modifications, above information has been provided to us by BASF Corporation. Robson Communities Inc. and its affiliates are not responsible for the availability or content of BASF's website or information otherwise provided by BASF. To the fullest extent permitted by law, the above information shall not create any guarantee, warranty or representation of any kind or create any liability of Robson Communities, Inc. and its affiliates, and shall not relieve a homebuyer from undertaking its own investigations and tests. This wall system is subject to change, modify, and/or discontinue without notice.