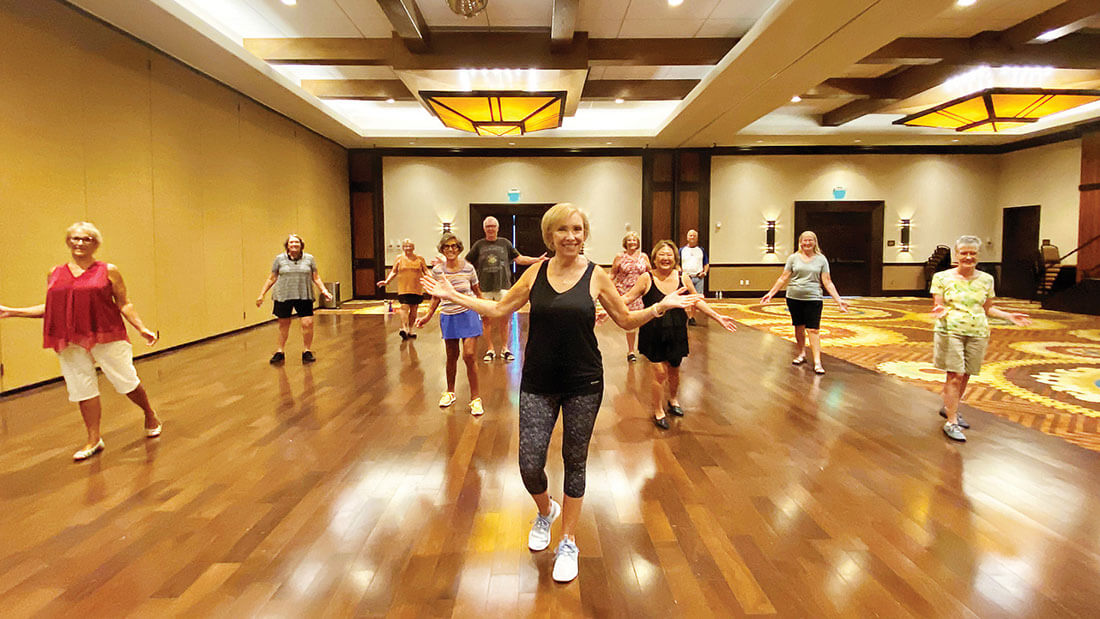 Like the Bee Gees Said: You Should Be Dancing
October 27, 2020
Get your dancing shoes on—your brain will thank you for it. Studies have found that physical activity can help to reverse the signs of brain aging. One of the most fun ways to combat brain aging is by dancing. That's right! On top of being a great exercise for your body, dancing is also wonderful for your mind. It's an amazing, fun way to keep your brain sharp and flexible.
In fact, recent studies have shown that dancing is one of the best ways for older people to keep the balance between their body and mind at an ideal level. Researchers have a theory that the process of constant learning that's part of a line dancing class explained not only the benefits of better balance, but also an increased size of the hippocampus, which is associated with learning, memory, and emotion. MRI brain scans from a 2017 study on dancing showed that age-related degeneration in brain structure improved dramatically when people (the average age was 68) participated in a weekly course to learn choreographed dance routines.
Until recently, scientists had given little thought to the neurological effects of dance. A 2008 article written in Scientific American magazine argued that synchronizing music and movement (or dance) constitutes a "pleasure double play." That means music stimulates the brain's reward centers, while dance activates its sensory and motor circuits.
So, grab your water and join the Line Dancing Club at Robson Ranch Arizona on Tuesdays and Fridays. Not sure where or how to begin? Email CJ at cjaz@usa.com for all the information you need. Get up and move your feet to a beat. It'll do wonders for the brain!
Written by: Paul Gayer