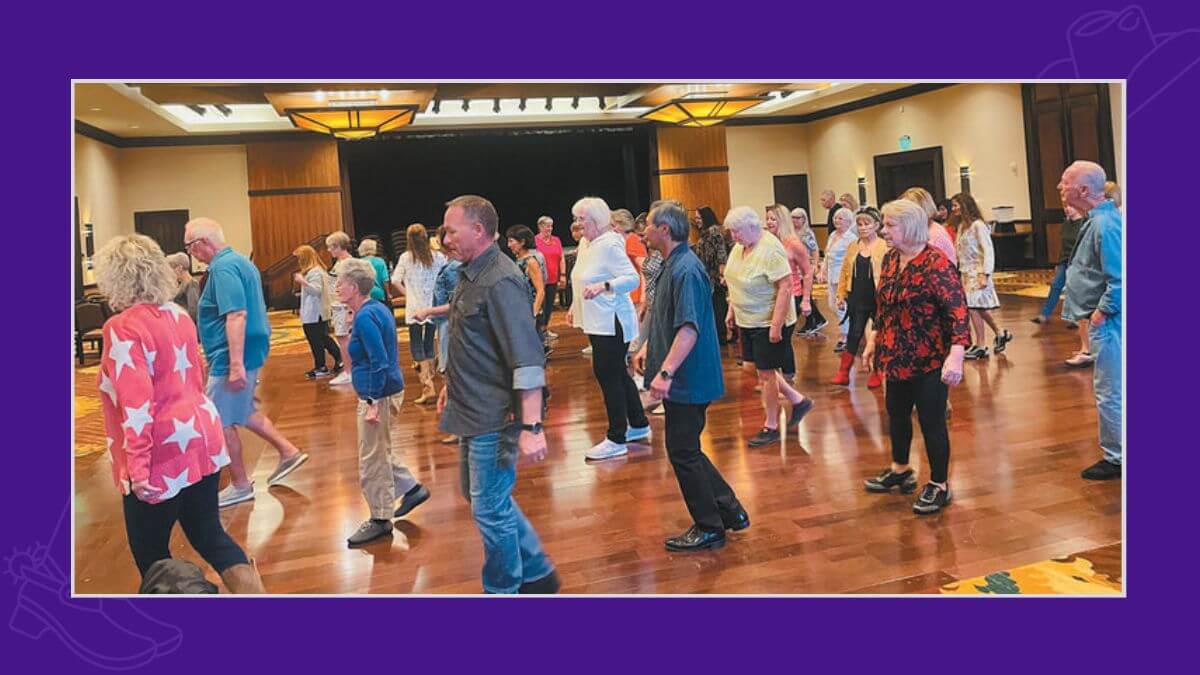 Line Dancing Gains Popularity at Robson Ranch Arizona
April 19, 2023
Who can forget the days of Billy Ray Cyrus' "Achy Breaky Heart" and Brooks & Dunn's "Boot Scootin' Boogie" when country line dancing was at its peak the 90s? And let's not leave out the "Electric Slide," the ultimate crowd-pleaser that still gets played at almost every wedding or party. Since this nostalgic time, line dancing has evolved. These days you can boogie down to any kind of music. Hip-hop, pop, and even heavy metal – it's all fair game for line dancing enthusiasts. And yet, there's still something special about those classic country-western tunes that get people up and moving. Line dancing at Robson Ranch Arizona is keeping the tradition alive.
The Robson Ranch Line Dancing Club
Line dancing at Robson Ranch Line Dancing Club isn't just alive, it is thriving with nearly 100 registered participants. CJ, the instructor, is the driving force behind the club's success, which has grown significantly from only five years ago when the club started with about 20 people. The club offers classes for all levels, from beginners to intermediate dancers, on Tuesdays, Wednesdays, Thursdays, and Fridays.
Community Line Dance Parties at Robson Ranch Arizona
Recently, the Robson Ranch Line Dancing Club hosted its first Community Line Dance Party of the year, which attracted over 110 dancers. Club members can attend the parties for free with an annual membership fee of only $20, while guests pay $5. The club plans to host more events in the future, allowing members to dance and socialize with their peers. There has never been a better time to start line dancing at Robson Ranch Arizona.
Join the Fun at Robson Ranch Arizona