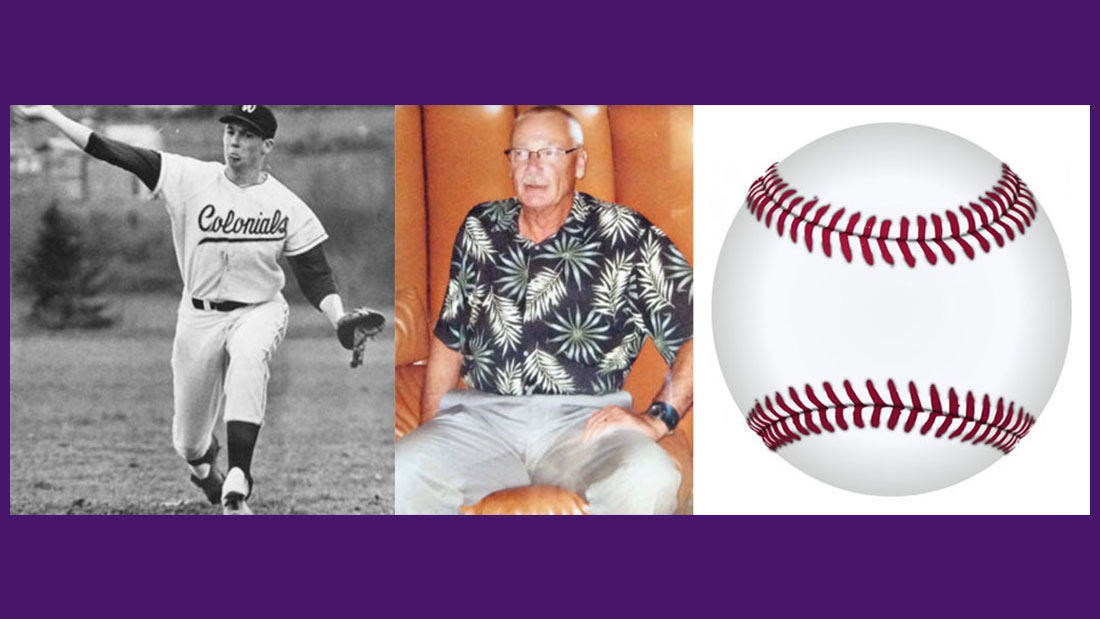 Meet PebbleCreek Resident Charlie Hunt
July 24, 2020
Does Bruce Springsteen know Charlie Hunt? If you listen to the first verse of Bruce's "Glory Days," you would think he's describing a young Charlie Hunt. The verse goes:
I had a friend was a big baseball player
Back in high school
He could throw that speedball by you
Make you look like a fool boy
Charlie was a high school pitcher who excelled to the point that the Chicago Cubs organization drafted him, where he played Rookie ball and Class A ball. His time with the Cubs lasted 3.5 years, with an interruption after year two by the Vietnam War and the National Guard. Charlie describes his time with the Cubs as "a great life experience."
After his baseball career, Charlie spent the rest of his working life in sales and sales management for Canteen Company, Waste Management, and Gresham Toyota. Those who know Charlie, know that he is a people person, which explains why he excelled in sales for those he worked for. Charlie and his wife Sue (Tennis Board member), have four children and three grandchildren. In addition to working, Charlie coached Babe Ruth baseball and gave individual pitching lessons for 15 years.
Charlie and Sue are both from Oregon, but after retirement they decided to spend their winters in Palm Desert, Calif. As time went on, they were spending more and more time in Palm Desert, so they decided to sell their home in Oregon. Once retired, he and Sue played more tennis both in Palm Desert and in Logan, Utah, where they participated in the Summer Citizen Program.
Actually, it was in Logan where Charlie and Sue met people from PebbleCreek who became friends. Two of those friends, Dan and Bev Clinton, invited them to visit them at PebbleCreek and though they weren't looking to move, the people and amenities convinced them to move from Palm Desert to PebbleCreek.
Of course, Charlie still plays tennis, both with his friends from Logan (The Logan Boys), and the Men's M-W-F Group. In addition to tennis, Charlie enjoys golf, pickleball, has played in the softball association, and has gotten into rock painting, which he thoroughly enjoys and has gotten good at.
We're glad that PebbleCreek won over Charlie, and that he is a member of our club and our Tennis Player of the Month.
Dennis Whitley