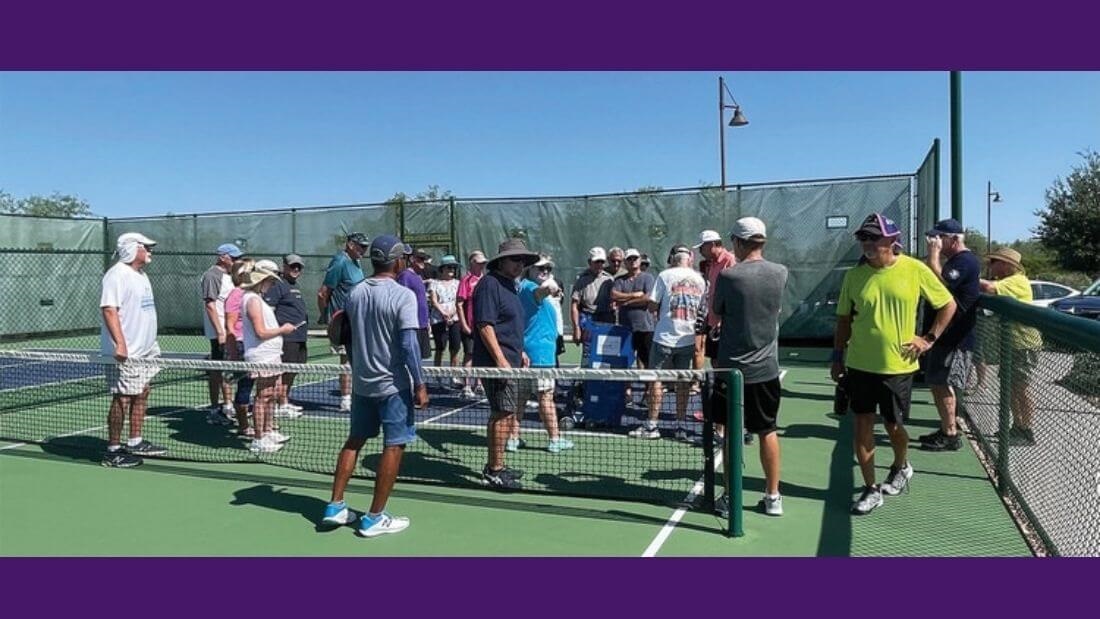 New Pickleball Machine, Simon X for SaddleBrooke Ranch Pickleball Association
October 1, 2021
The new pickleball machine, Simon X has arrived at SaddleBrooke Ranch. Members of the SaddleBrooke Ranch Pickleball Association (SBRPBA) are excited to use and enjoy the new machine. Mark Pohler, vice president of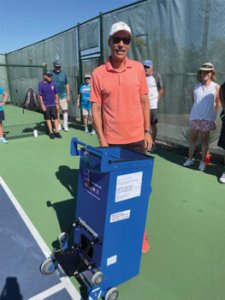 the SBRPBA was instrumental in its purchase and providing instruction on the operation of the new Simon X pickleball machine. Mark trained about 75 club members so they can use the machine safely and successfully. The machine has a chart with suggested settings for various practice scenarios. Therefore, players can adjust the machine as necessary for their specific training needs.
The machine is battery-operated and has a remote control. The advantage of Simon X over the older club machine is that it has a number of controls for ball delivery. It can deliver a ball as fast as 70 mph or go as slow as 5 mph and can impart a topspin or underspin (cut) ball. Other unique features are its ability to lob, make a drop shot, dink, or deliver balls with its stealth oscillator. Currently, Simon X is the most powerful and advanced Pickleball machine available. The SaddleBrooke Ranch Pickleball Association is fortunate to have it available to use.
Written by: Debbie Witten
SaddleBrooke Ranch is a premier active adult community north of Tucson and features luxury amenities including 24 Pickleball courts. Learn more here!