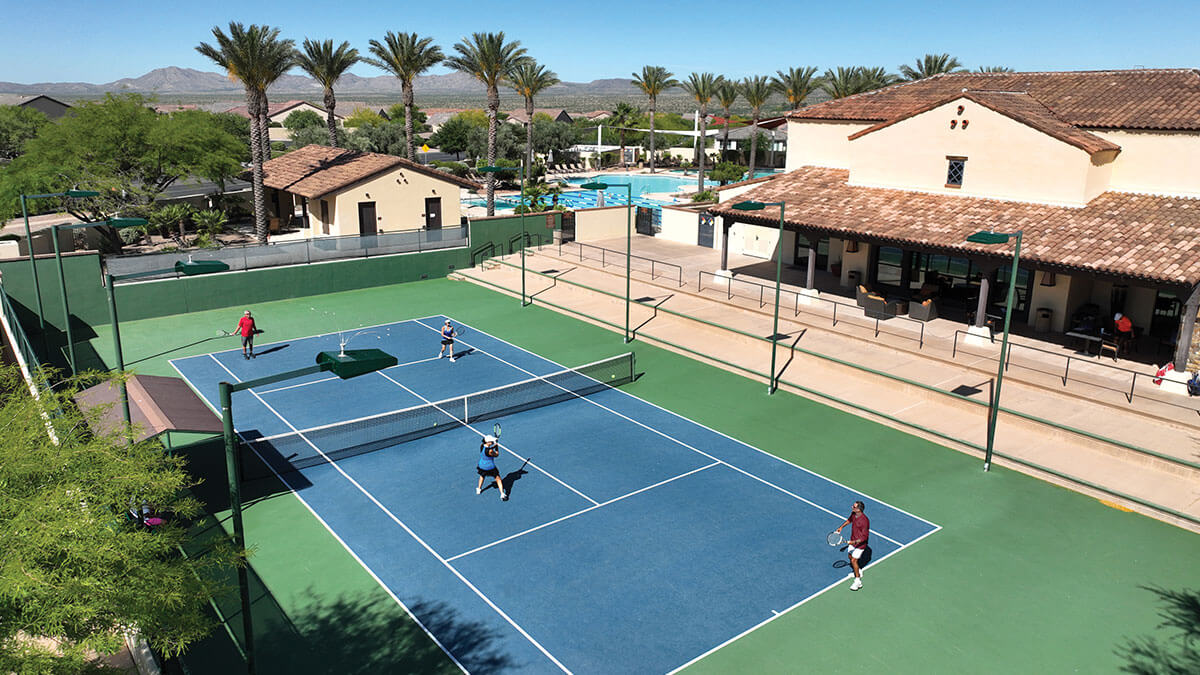 New to SaddleBrooke Ranch: POP Tennis!
June 3, 2022
The SaddleBrooke Ranch Tennis Association members recently previewed, participated in, and played the popular sport POP Tennis. POP Tennis is truly the sport that everyone can play and enjoy!
About POP Tennis
In POP Tennis, the court is smaller than tennis, the racquet or paddle is shorter, and the ball is less lively. The players serve underhand and not overhand as in tennis. With the smaller court, there is less court to cover, there is no overhead serves to learn, and as a result, there is far less running and wear and tear on the back, legs, feet, and shoulders. If you play tennis, playing POP Tennis could improve your tennis game.
Currently, POP Tennis is played on Tuesdays, Saturdays, and Sundays from 5 to 7 p.m. on courts 5 and 6. Residents interested in the SaddleBrooke Ranch Tennis Association or POP Tennis should contact SBRTAPres@gmail.com for more information.
See you on the courts!
Written by: Deb McGiboney
About the SaddleBrooke Ranch Tennis Association
Founded in 2011, the SaddleBrooke Ranch Tennis Association (SBRTA) generates and maintains an interest in tennis within this retirement community. In addition, SBRTA promotes good fellowship and sportsmanship among the members; and enhances active adults' social and recreational lives in SaddleBrooke Ranch.
SBRTA accommodates all levels of skill and plans a variety of activities such as exhibition tennis, clinics, group or private lessons, mixed doubles, round-robin tournaments, and socials throughout the year to enhance the tennis experience at SaddleBrooke Ranch.
Contact SaddleBrooke Ranch today to learn more about the fun clubs, classes, and activities for 55+ living today! Fill out the form here or call 866-818-6068.