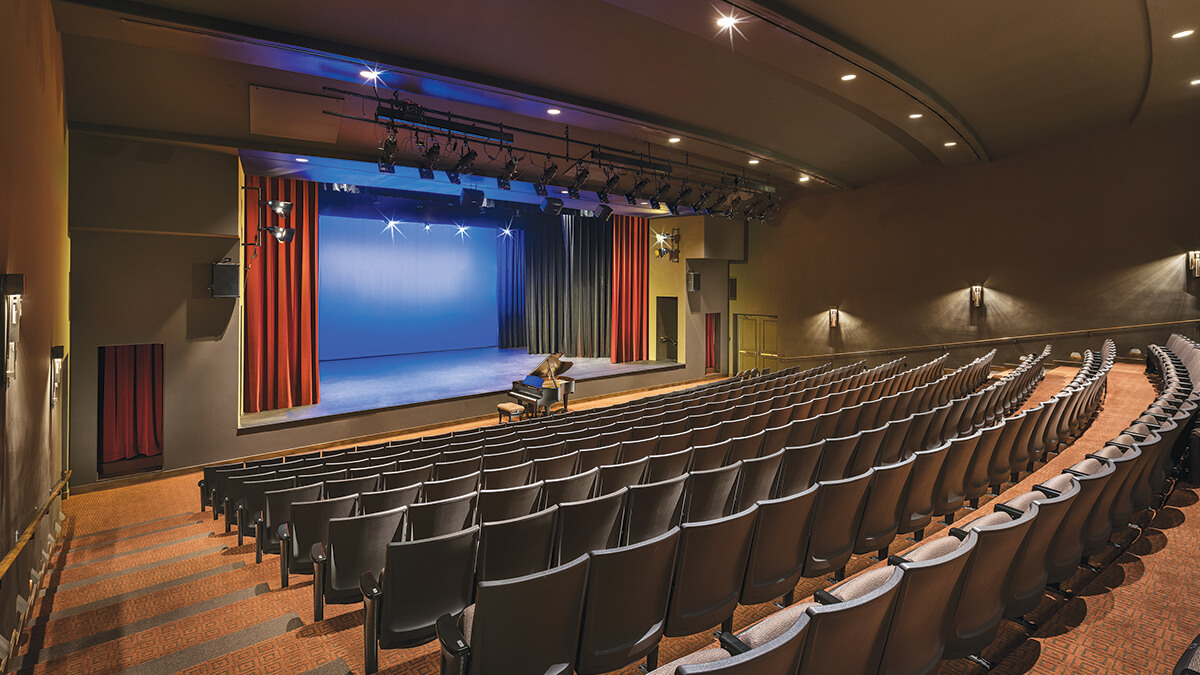 PebbleCreek Live on Stage
September 7, 2021
PebbleCreek is home to many talented homeowners, many of which participate in a variety of resident performing arts groups. Take a look below at what residents have been working on and what performances they have planned for PebbleCreek live on stage.
PebbleCreek Singers on the Move
With the addition of five new singers, the PebbleCreek Singers began rehearsals recently in preparation for the annual holiday concert. As a result, when Holiday Fanfare takes to the stage, you'll be in the holiday spirit, tapping a foot or wiping a tear from the opening number to the closing number.
The chorus gathered recently for a Welcome Back Social at the Oasis Pool. This was a great opportunity to visit and reconnect!
Written by: Diane Piehl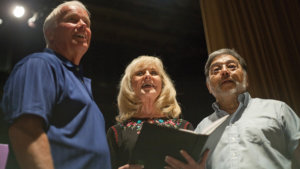 Disney's Beauty and the Beast Comes to PebbleCreek
One of Broadway's most successful shows is finally coming to PebbleCreek. ShowTime's long-awaited production of Disney's Beauty and the Beast will transform the Renaissance Theater stage. The cast and crew are getting back into rehearsals, working on the wonderful songs and dances that make this such a great musical. Director, Carole Palmer, promises this will be a full-scale production featuring zany characters, amazing costumes, and beautiful sets.
Written by: Laurie Farquhar
Performing Arts Clubs
PebbleCreek residents interested in performing arts have many options to choose from whether they are looking to get on stage or help with show production.
ShowTime Productions, Inc., provides quality live entertainment, focused on large musical productions and revues produced by residents of PebbleCreek for residents of PebbleCreek and their guests. Cast members and every component of the shows are resident-staffed.
PebbleCreek Players Community Theater includes residents that love bringing great comedy and drama to the stage. Some players like to act or prefer to work backstage while others like the technical work of lighting and sound or prefer set design and construction – but they all enjoy the theater.
PebbleCreek Musicians foster the development of musical groups. Musicians from the community have the opportunity to perform music with one another in groups of all sizes. At present, the PebbleCreek Big Band, an 18-piece swing band is the premier group with additional groups being created.
PebbleCreek Singers present two concert seasons a year: Spring and Holiday. The music encompasses all genres from doo-wop to Broadway to classical with bi-weekly rehearsal in the Renaissance Theater.
Performing Arts Council (PAC)
The Performing Arts Council (PAC) coordinates and supports the primary purpose of the performing arts clubs in producing quality musical, and theatrical events performed by residents of PebbleCreek for the pleasure, cultural, and entertainment benefit of the PebbleCreek residents and their guests.
The PebbleCreek performing arts clubs bring you music, vocals, and theatrical performances throughout the year. To learn more about PebbleCreek visit https://robson.com/communities/pebblecreek/ or call 800-795-4663 today!