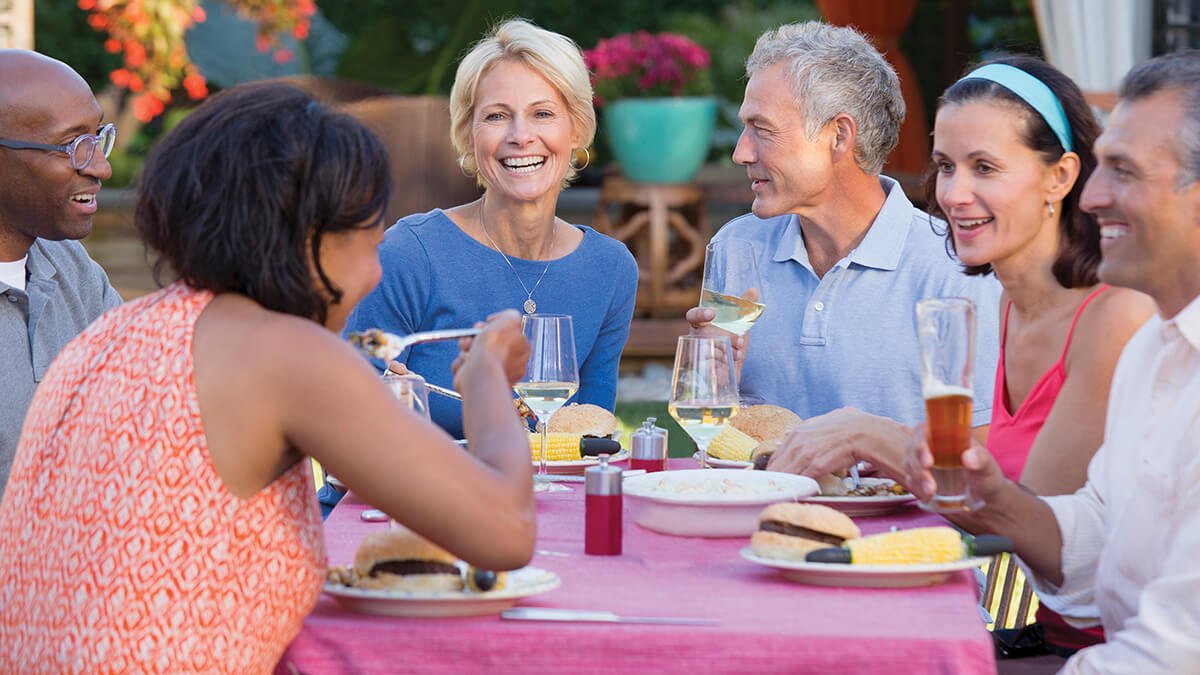 Plan a Guest Stay & Experience a Robson Resort Community
July 20, 2021
After a lifetime of hard work, it's time to reward yourself with the retirement lifestyle that you have always imagined. Choosing an active adult community for 55+ and better includes learning more about the overall lifestyle, amenities, activities, new homes, and more. To assist you in discovering the outstanding value of a Robson Resort Community, we invite you to plan a guest stay and experience the active adult lifestyle firsthand.
About the Preferred Guest Program
The Preferred Guest Program is a very popular option for those seeking a new home within an active adult community. Each guest stay gives you the opportunity to personally see the community, tour the model homes and learn more about what makes the community ideal for retirement living. Currently, we offer three discovery packages to choose from that include one-day, 3-day / 2-night, and 4-day / 3-night options. Learn more about each package below:
One-Day
The complimentary one-day guest pass is a great way to explore the lifestyle that awaits you at a Robson Resort Community. Tour the luxury amenities and new home models, enjoy a complimentary lunch from the community restaurant, and discover the endless social opportunities and activities to participate in as a resident. Schedule your free one-day guest visit here.
3-day / 2-night
With the 3-day / 2-night package, you are able to appreciate all that a Robson Resort Community has to offer by experiencing it for yourself. Not only will you enjoy two nights in a furnished luxury home and a complimentary lunch or dinner (depending on availability and hosted dinner with homeowners is optional – ask for details) by the community restaurant, but you will also revel in having full access to the resort-style amenities* just like a resident. During your personalized community tour, you are encouraged to ask any questions regarding the overall retirement lifestyle and 55+ community. See current rates and sign up here to book your 3-day / 2-night guest stay.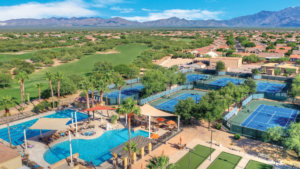 4-day / 3-night
Immerse yourself in the lifestyle at a Robson Resort Community with the 4-day / 3-night Guest Stay. You will gain an appreciation for the vibrant 55+ lifestyle as you enjoy the comforts of a furnished luxury home, a private community tour of the model homes, design center, and amenities. During your visit, you can explore the community on the provided bicycles and golf cart, play a free round of 18-hole championship golf, and have a complimentary lunch or dinner in the community restaurant (depending on availability and hosted dinner with homeowners is optional – ask for details). In addition, you can test drive the luxury community amenities*, take a swim, play some tennis, work out in the community fitness center, and more! To see current rates and to book your preferred guest stay, sign up here.
Watch our Preferred Guest Program video to hear from others that have experienced the guest stay!
Plan a Guest Stay
There is no better way to experience a Robson Resort Community than with our Preferred Guest Stay! Most importantly, as our guest, you are free to discover the community while meeting your future friends and neighbors. Call 800-732-9949 or complete the guest visit form and we will contact you to secure your reservations.
* Some restrictions may apply. Call for rates & availability during the holidays. Rates may be higher during the holidays. Call 800-732-9949 for current rates. One Day Guest Visit – receive a community restaurant voucher. 4-Day/3-Night & 3-Day/2-Night Guest Visit – Certain restrictions apply. Guest packages and rates vary per community. Limit one round of golf per person. Nontransferable. Rate good for single or double occupancy. Offer valid for new reservations only. Guest rates subject to change without notice. Taxes not included. Reservations can be made up to six months in advance. Not registered in the state of New Jersey and unable to respond to New Jersey residents.