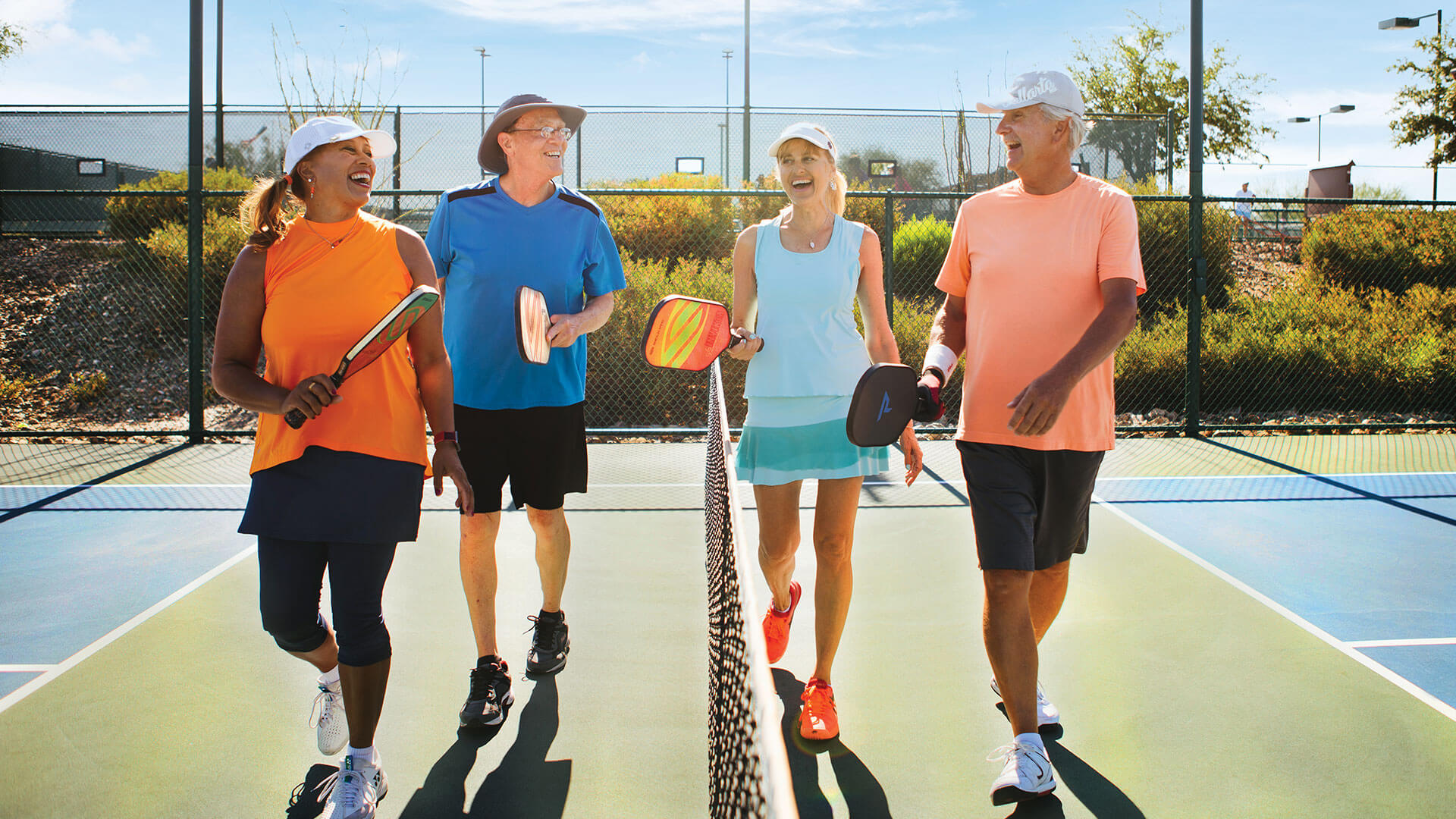 The Benefits of Preferred Guest Stay | Robson Resort Communities
May 10, 2023
Retirement is a time to indulge in the lifestyle you've always dreamed of. And if you're considering the 55+ lifestyle at a Robson Resort Community, you're on the right track. But how do you know if it's the right fit for you? The answer is simple: experience it for yourself. With a Preferred Guest Stay, you can do just that. There are many benefits of a Preferred Guest Stay at a Robson Resort Community.
Benefits of a Preferred Guest Stay
Experience the Community's Culture: Living in a 55+ community offers a extraordinary lifestyle. A discovery stay allows you to personally experience what life is like in the community. You can explore the range of amenities available, enjoy a meal the community restaurant, and get a feel for the overall culture. a one-day complimentary guest pass is a great option.
Live Like a Resident in a Fully-Furnished Home: Another great benefit when choosing a 2- or 3-night Preferred Guest Stay is that you'll have the chance to live life as a resident in a fully-furnished luxury home. Immerse yourself in the community and envision what it would be like to live there. With this unique opportunity, you'll have all the information you need to make the right decision for your next chapter in life.
Meet Potential Neighbors: One of the most compelling aspects of living in a community tailored to active adults is the opportunity to make connections with others who share your interests and passions. During your Preferred Guest Stay, you can explore the community and perhaps meet some potential neighbors or make new friends. It's the terrific way to see if the community is the right fit for you and your lifestyle. So don't be shy, get out there and say hello!
Peace of Mind: Finally, making the decision to move into an active adult community can be daunting, but a Preferred Guest Stay can help give you peace of mind. By experiencing the community firsthand, you'll know what to expect and have the confidence to choose a home in a Robson Resort Community that's perfect for you. Think of it like a test drive for the 55+ lifestyle!
Watch our Preferred Guest Program video to hear from others who have enjoyed a Guest Stay!
Plan a Preferred Guest Stay
In conclusion, one of the greatest benefits of a Preferred Guest Stay is that you'll be able to make an informed decision about your future home. By immersing yourself in the community, meeting potential neighbors, and relaxing in a fully-furnished luxury home, you can eagerly anticipate all the excitement that awaits you at a Robson Resort Community. There's no better way to appreciate what a Robson Resort Community has to offer before becoming a resident.
Are you ready to plan a Preferred Guest Stay at one of the Robson Resort Communities? Choose from three discovery packages that include one‑day, 3‑day/2‑night, and 4‑day/3‑night options. Call 800-732-9949 or schedule your visit now to take advantage of this outstanding opportunity.
* Rates are valid for new reservations only and subject to change without notice. Certain restrictions and black-out periods apply. Guest packages and rates for Two and Three Night stays are good for single or double occupancy, vary by community, subject to availability and non-transferable. Limit one round of golf per person for Three Night stay package and not transferable. Meal certificate for the on-site community restaurant is valued up to $60, varies by community and package selected, excludes alcohol and is not transferable. Taxes not included. Not registered in the state of New Jersey and unable to respond to New Jersey residents. This offer void where prohibited. Preferred Guest – Terms and Conditions.