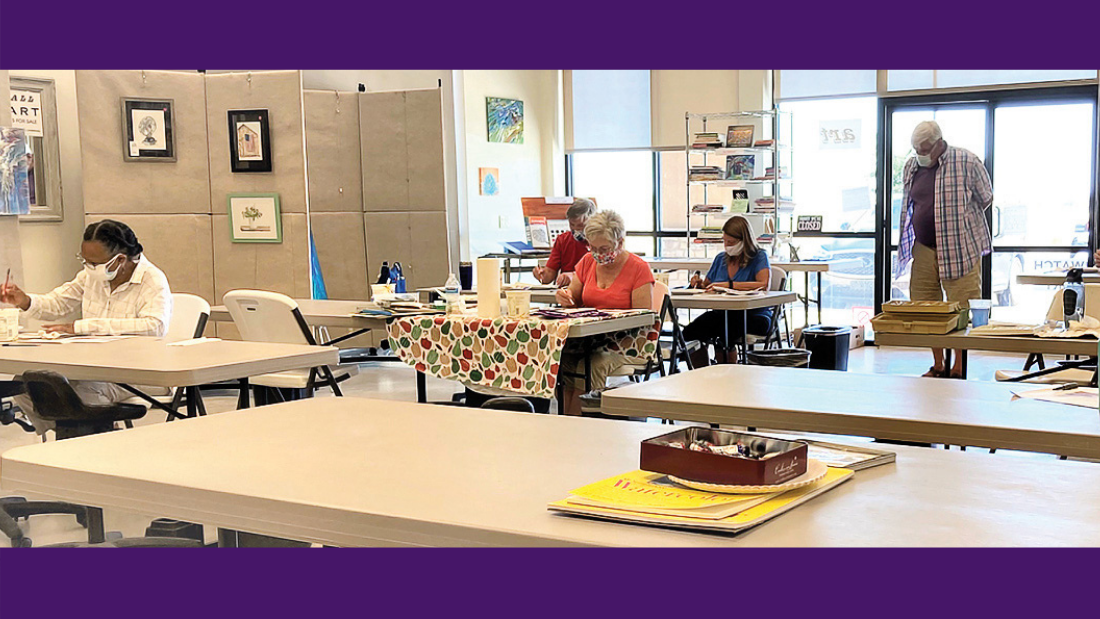 Robson Ranch Arizona Beginning Watercolor Class
July 14, 2021
Recently, a small, socially distanced group of Robson Ranch Arizona residents learned various introductory techniques of watercolor with Don Helmstetter.
Using just a few colors and one brush, participants learned to float (layering wet paint) yellow for the leaves of a tree and then add bright blue to turn the color green. For the tree trunk, they floated brown and added blue again to give shadow and roughness.
The group next wet another sheet of paper, adding smears of brown, red, and blue colors. Using a strip from a credit card, they scraped in a circular motion to make a series of rock shapes, next adding some shadowing and producing a full field of rocks.
This class was an ambitious introduction to watercolor that demonstrated not only basic techniques but also the problems encountered when trying to mix colors that do not blend. It is valuable to see the success and obstacles one will encounter using this painting media.
Learn more about the active adult lifestyle at Robson Ranch Arizona here.
Written by: Deborah Dougless