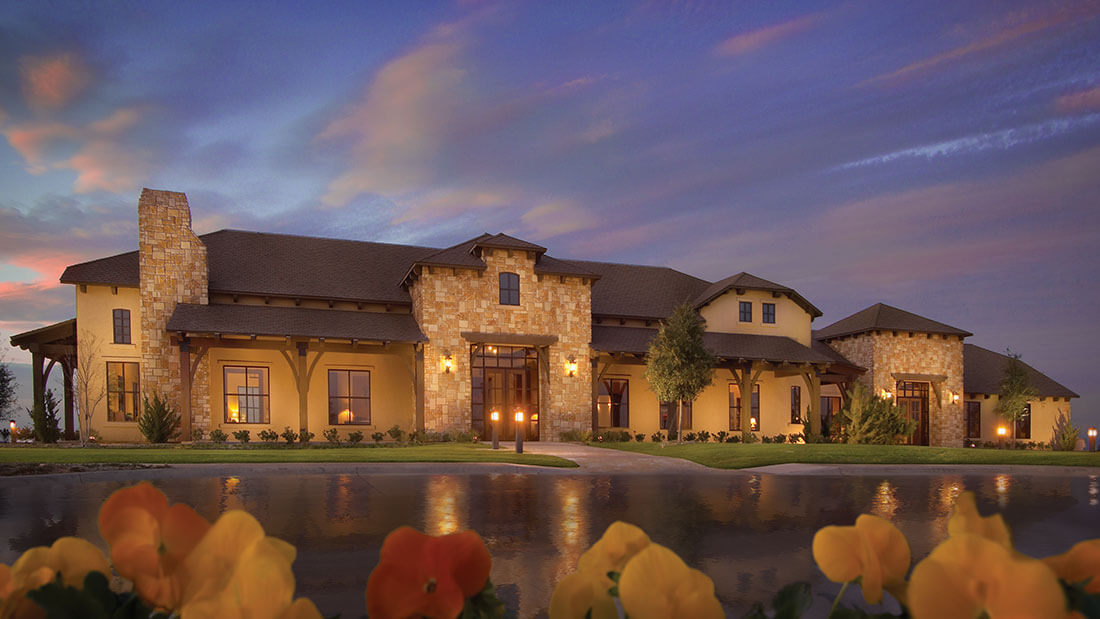 Robson Ranch Texas Enhancing the Wildhorse Clubhouse
January 19, 2021
Robson Ranch Texas is expanding the luxury retirement lifestyle with enhancements to the Wildhorse Clubhouse! The ranch-style theme within the Clubhouse is being updated with new carpet and paint, updated artwork and the existing furniture will be restored, offering a fresh new look for this luxury amenity.
As the centerpiece of the community and the hub for social activities, the Wildhorse Clubhouse encompasses approximately 17,500 sq. ft. and features:
– 400-seat ballroom with large stage, full-length wood dance floor, presentation sound system and more. The ballroom can be set up for wedding ceremonies, luncheons, dinner events, conferences, seminars, concerts and other unique events. The ballroom can also be divided into four separate rooms for a variety of functions and activities with occupancy ranging from 50 seats to 120 seats.
– Two multi-purpose activity rooms for community club, group, and organization meetings as well as additional activities. Each multi-purpose room can seat approximately 30.
– Spacious catering kitchen with a variety of menus and arrangements for passed wine & hors d'oeuvres to accommodate events.
– Welcoming and spacious east and west foyer lobbies with grand entryways.
The rejuvenation of the Wildhorse Clubhouse enhances the overall premiere 55+ lifestyle offered at Robson Ranch Texas and is anticipated to be completed by fall 2021.
In addition to the Wildhorse Clubhouse, Robson Ranch Texas features many luxury amenities including the Cimarron Sports Club, Pinnacle Fitness Center, Creative Arts & Technology Center, Wildhorse Grill, Bar & Lounge, 27 holes of championship golf and so much more!
To learn more about Robson Ranch Texas including new homes available now, call 888-988-3927 today.