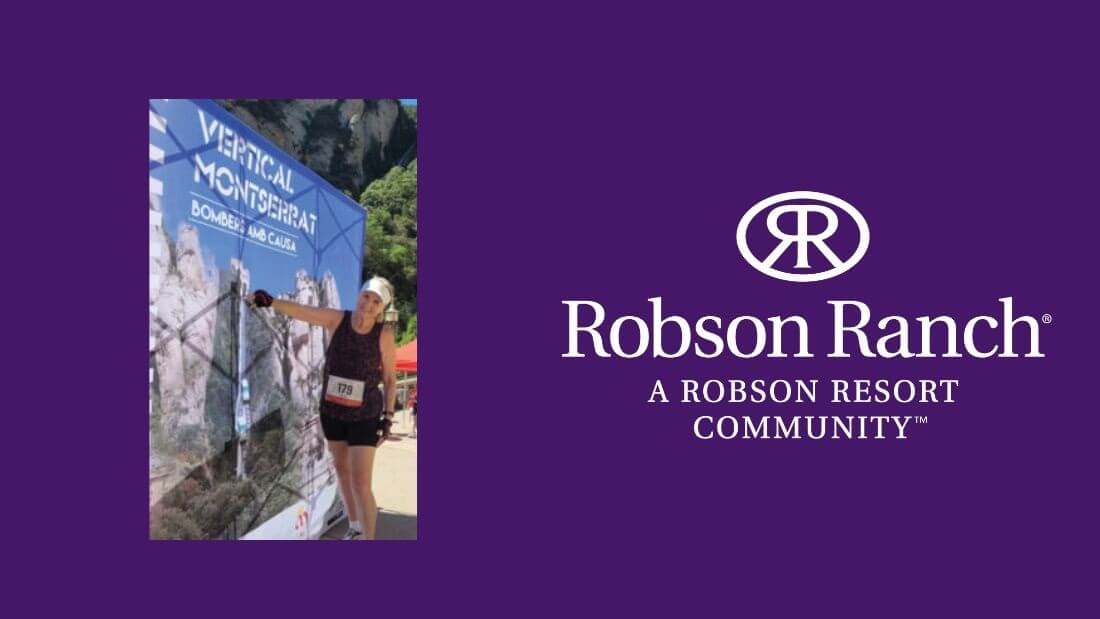 Robson Ranch Texas Resident Completes Montserrat Climb
October 13, 2022
Robson Ranch Texas resident completes Montserrat Climb held in Montserrat, Spain. This was the first time the race resumed after being postponed twice due to the COVID-19 pandemic. This event is the most demanding vertical race in Spain and is included in the international circuit Towerrunning World Association. This event raises funds for children at risk at SJD Barcelona Children's Hospital.
Robson Ranch resident Marsha O'Loughlin flew to Barcelona, Spain, to compete in the Montserrat Stair Climb. After a short stay in Barcelona, she traveled to Montserrat to prepare for the race. At 77 years of age, Marsha is the oldest competitor ever to climb the mountain. She was overwhelmed with accolades from other runners and police officers because of her age. The police officers wanted to be in a picture with her.
The grueling race consisted of 2,180 steps up the mountain, equivalent to a 120-story tower. It had a slope gradient of 65%, beginning at an altitude of 469 feet and finishing at an altitude of 2,342 feet.
About Marsha O'Loughlin
Marsha has been competing in stair climbing events and marathons for more than 40 years in the United States and Europe. In addition, she participated in the 100th Boston Marathon in 1996 by qualifying with a 3:21 marathon in Houston, Texas.
She is one of four women from the United States invited to compete in the 2020 Eiffel Tower run. However, one day after arriving in Paris, France, the Eiffel Tower climb was postponed due to the COVID-19 pandemic. She retains her invitation to compete in that climb, which will resume in 2023. Even though she was not able to compete in 2020, she took advantage of practicing climbing the Eiffel Tower. In addition,  she climbed the Arc de Triomphe before she returned home to Robson Ranch Texas. She is anxiously awaiting to compete in that climb in 2023, and her training continues.
Written by: Dennis J. O'Loughlin
Texas Retirement Community Living
Whether inside this Texas retirement community or elsewhere, Robson Ranch residents Live Life Inspired! If you are ready to explore resort living for 55+ at Robson Ranch, start your new home search here.
Contact us now to learn more about the high-end amenities and inspiring clubs and activities for 55 and older adults.