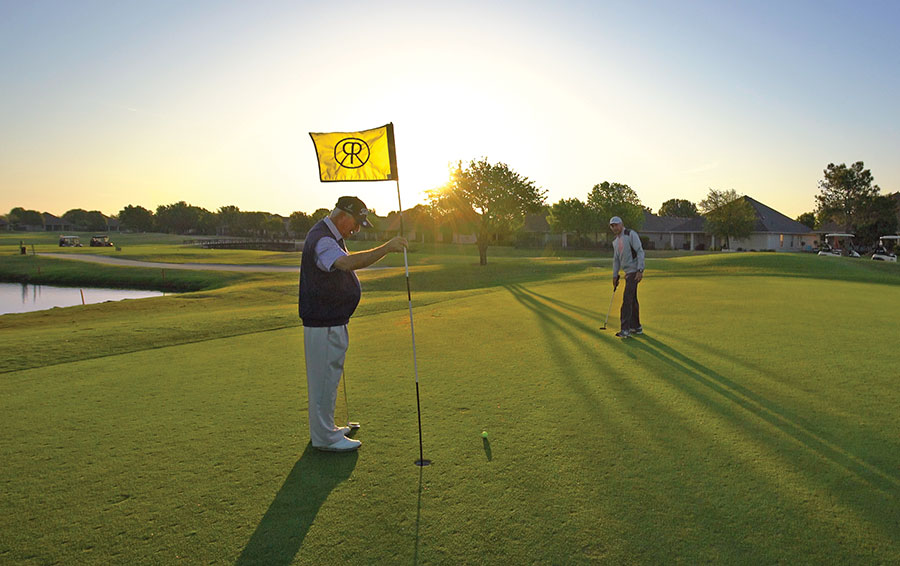 Robson Ranch Texas Wildhorse Golf Club on Best of Public Golf List
March 18, 2021
The Robson Ranch Texas Wildhorse Golf Club was recognized in the "Best of Public Golf" in DFW Top Elite Course List by AVIDGOLFER Magazine.
Noted as a favorite course on the west side and acknowledging the quality of the greens, AVIDGOLFER Magazine added in part, "Although conditions here are always great, we were floored to see that they were even better for this year. It was one of the most impressive displays by an agronomy team in 2020, especially given just how much play courses have seen during the pandemic. Kudos to the staff at Wildhorse for wowing us during the annual visit."
The Wildhorse Golf Club features 27 holes of championship golf, which includes the additional North 9 holes added in 2019. The three 9-hole courses feature strategically placed bunkers, hazards and lush landscaping that creates a design that is enjoyable for novice as well as senior golfers. All courses of the Wildhorse Golf Club feature golf cart paths that meander through the beautiful fairways and provide picturesque scenery of the Denton and surrounding areas.
Located within the luxury 55+ resort community, Robson Ranch Texas, the Wildhorse Golf Club currently is open to the public. Community homeowners as well as residents in the surrounding Frisco, McKinney, Richardson, Dallas-Fort Worth and beyond areas can enjoy a day on the links at the Wildhorse Golf Club. For more information on the golf course, please call the pro shop at 940-246-1001.

The Wildhorse Golf Club is only one of the many resort-style amenities at Robson Ranch Texas. This master- planned community for active adults offers an ideal retirement lifestyle of new homes, abundant activity and popular amenities for active 55 plus living. New build homes range between 1,413 square feet and 3,228 square feet, include popular features and quality construction. Designed to be a golf cart-friendly community, Robson Ranch Texas homeowners can participate in a variety of classes, activities and clubs including golf clubs such as the Men's Golf Association and Women's Golf Association. Community amenities include a luxurious Clubhouse with multi-purpose activity rooms and a 400-seat ballroom with stage, Cimarron Sports Club, Pinnacle Fitness Center, an impressive Pickleball and tennis complex, and much more!
For more information on new homes in the DFW area at Robson Ranch Texas, call 888-988-3927 today!