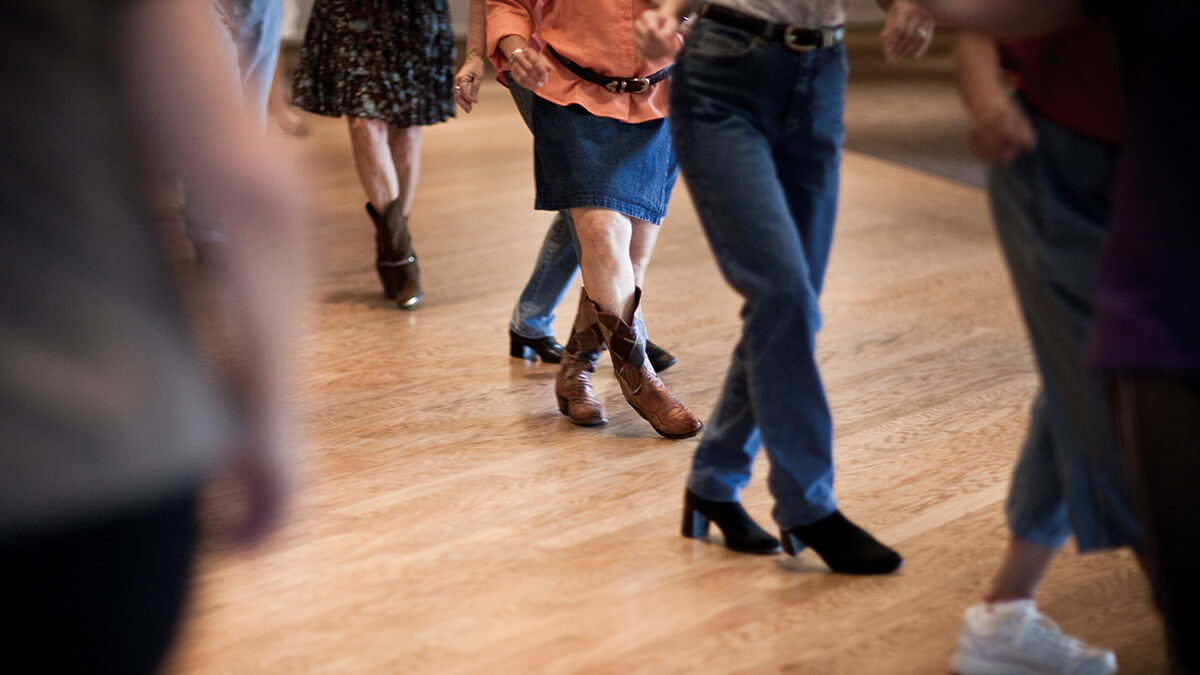 SaddleBrooke Ranch Dance Club is Keeping Active
October 5, 2022
The SaddleBrooke Ranch Dance Club is keeping active with opportunities for residents and guests to learn, practice, and enjoy social dancing. Thank you to the founding three who put this club together: President John Hess, John Green, and Mark Holden. There are others who support and help tremendously to keep the club going…and who attend every dance! Here is some history on three women who love to dance and are always there to help in every way: Diane Seyl, Angela Jerman, and Carol Osgood.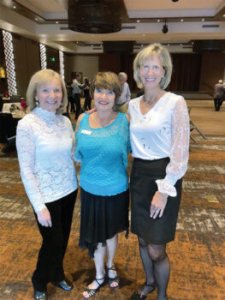 Diane: I've been dancing since 2004. I started with ballroom dancing, then concentrated on West Coast Swing and Argentine Tango. Dancing lifts my spirit and makes me happy. I met John Hess ballroom dancing. He is my favorite partner!
Angela: I took ballroom dance classes in 2000 until 2010, which I loved. It is a wonderful experience to take yourself out of your comfort zone. Charles and I met on the pickleball courts and got married in 2015. He had no dance experience but was willing to take on the task of taking lessons with me, which I really appreciate. I have to give a big shout-out to Christine Hoskins, our dance instructor—she has so much patience.
Carol: I was a little ballerina dancing to everything for as long as I can remember. I enrolled in ballroom dance lessons in my hometown of Bend, Ore., in 2005 and it was so interesting. I met Diane and John briefly in these dance classes. We then reunited unexpectedly here in the Ranch…dancing! I met my husband on a bicycle 17 years ago and he wanted to learn to dance with me. He had no dance experience but good rhythm. Classes and dances—I am always up for dancing, my favorite activity!
About the SaddleBrooke Ranch Dance Club
The SaddleBrooke Ranch Dance Club helps each member learn various social dances with an emphasis on fun and socialization. Whether you have dance experience or not, this club for active adults offers:
Lessons – Offered by area dance instructors for both beginner and experienced dancers.
Practices – Socialize and have fun as you practice what you are learning or perfecting what you know.
Dances – Have fun while dancing on the open floor and socializing with other active adults.
The SaddleBrooke Ranch Dance Club's calendar of activities is available on its website at SBRSBDC.club. Check the calendar for classes and scheduled dances at SaddleBrooke Ranch in the La Hacienda Club Sol Ballroom. Several styles are available: Western, Ballroom, Rock and Roll, and Line Dancing. Come join the fun!
To learn more about 55+ active adult living at SaddleBrooke Ranch, call 866-818-6068 or contact us today for more information.