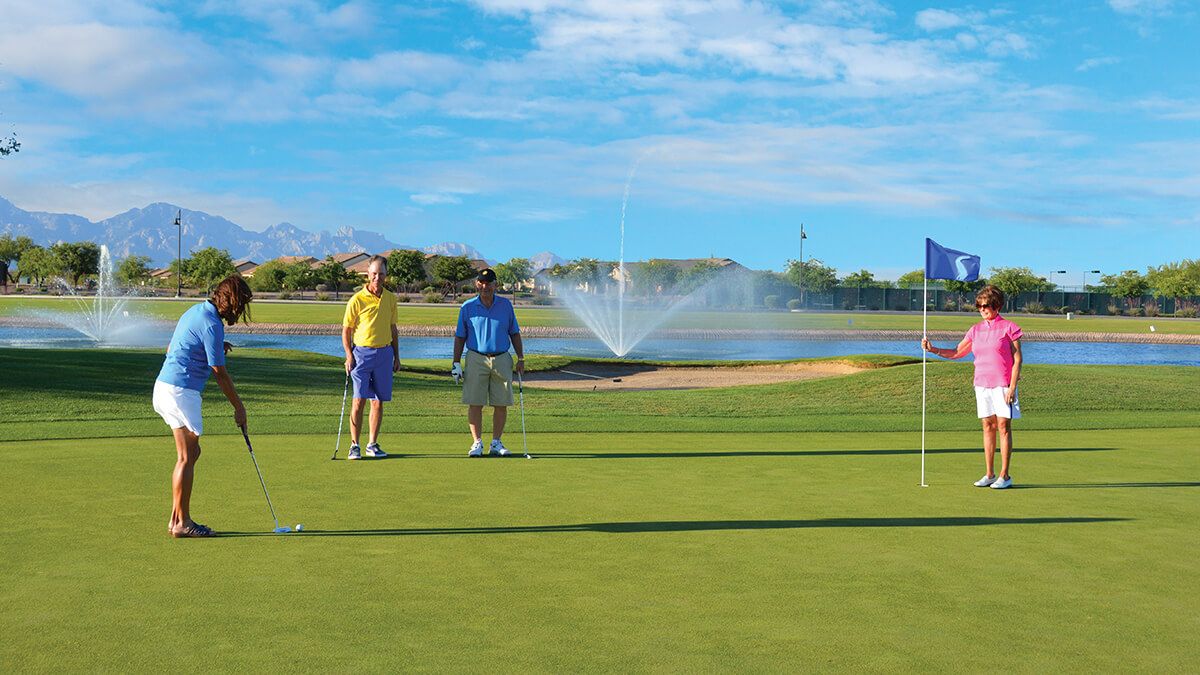 SaddleBrooke Ranch Golf Club Named Top 25 Most Improved U.S. Golf Courses
February 10, 2023
The SaddleBrooke Ranch Golf Club has earned higher ratings this past year compared with the previous year amongst fellow golfers according to Golf Advisor. In fact, the SaddleBrooke Ranch Golf Club has been named as one of the Top 25 Most Improved U.S. Golf Courses. Ranking number 12 on the list, 91.2% of its reviewers recommend the course to others.
What They're Saying …
"Very impressive with all the course improvements. I hope they get another course going soon because this place is growing fast." – greg1027
"While I would typically rate the Ranch as a slightly better than average course (the fairways are generally wide open, rather than presenting more challenging target golf), the upgrades in the quality of the turf playing conditions now rates this course, at least in its current condition, as one of the best conditioned courses in the entire Tucson area!" -TucsonCurt
"New greens are firm but roll sweet. Always a little breezy which is nice in summer months. New clubhouse is outstanding. – pinkfloydaz
Designed by the Tom Schroeder team, the 18-hole championship course meanders through lush green desert terrain with natural washes and mountain views from almost every direction making the most of its beautiful North Tucson area setting. Mounds, hollows and bunkers surrounding large, receptive greens offer an enjoyable challenge for novices as well as avid golfers. Golfers also can enjoy the convenience of the on-site pro shop and driving range.
About SaddleBrooke Ranch Golf Club
Located within the beautiful SaddleBrooke Ranch 55+ luxury resort community, the course is open to the public. Therefore, community homeowners and residents in the Tucson area can enjoy a day on the links. The Pro Shop and Ranch House are also open to the public. For more information, call the pro shop at 520‑818‑6403.
About SaddleBrooke Ranch
SaddleBrooke Ranch is a 55+ retirement community located just north of Tucson in Oracle, Arizona. Whether your interests include golf or fine arts or something else entirely, SaddleBrooke Ranch is full of fun activities, clubs, events, and much more. Discover the active adult lifestyle, new homes, and more at SaddleBrooke Ranch today!