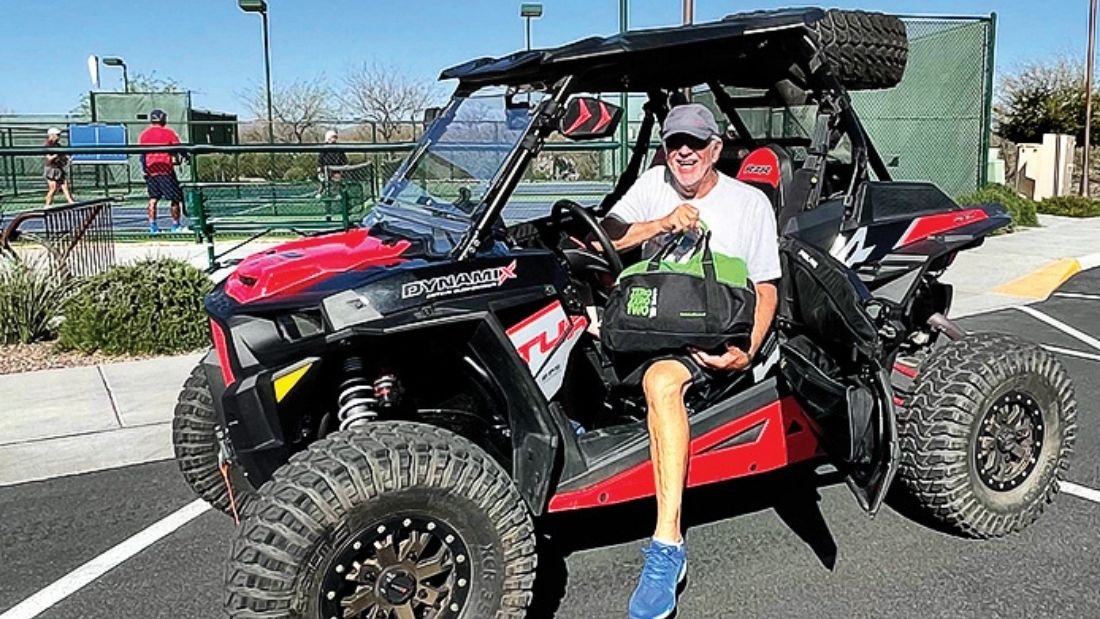 Traveling to the SaddleBrooke Ranch Pickleball Courts
May 11, 2021
The SaddleBrooke Ranch Pickleball players arrive at the pickleball courts in a variety of ways! Robert Rizk drives his 2003 Harley-Davidson Night Train, while Victor Nordstrom drives his 2013 Can-Am Spider, and on this day, picks up his pickleball partner, Vicki Froistad. Tom Merrick often drives his 2018 Polaris RZR 1000. Steve Bellinger arrives on his 2016 Vespa 300GTS. Raynelle Duhl gets a little extra exercise by riding her bicycle to the courts, but most players drive their golf carts. Any way you can get to the courts is great, as long as you get there to play Pickleball and have fun! Pickleball is now the most popular club at SaddleBrooke Ranch.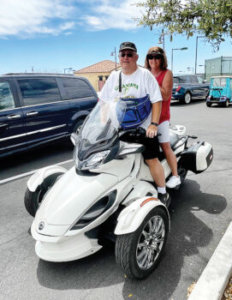 Written by: Debbie Witten
Photos by: Debbie Witten
SaddleBrooke Ranch features 24 Pickleball courts and the popular Pickleball Club offers coaching sessions, competitive play as well as organized events throughout the year.