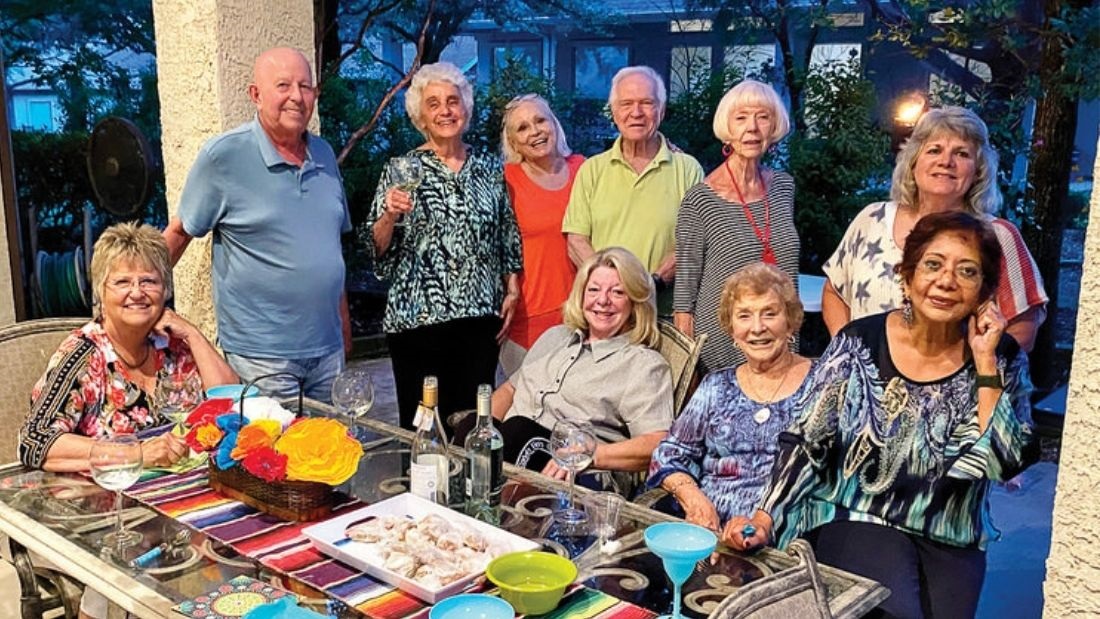 Wine Steward's at Robson Ranch Texas Enjoy Their Version of Margaritaville
August 25, 2021
The Wine Steward's group at Robson Ranch Texas recently visited Al and Vivian Wright's home to enjoy their version of Margaritaville. The group of sommeliers was greeted in the front yard courtyard with containers of chilled margaritas—strawberry or lime—and bowls of homemade salsa and chips. Definitely, the correct way to invite visitors to your home! Once inside, the Wine Stewards loaded their plates with tacos and guacamole and ventured out to the Wright's new patio. Festive decor and baskets of vivid flowers adorned the patio tables. Members brought a bottle of their favorite summer wine to share. As the group watched the night descend, they sipped and shared stories and laughed together. What better way to 'waste away in Margaritaville'?
Written by: Bernadette Fideli
About the Wine Steward's
The Wine Stewards group at Robson Ranch Texas is one of the many groups within the 55+ community where active adults enjoy friendships, socializing and sharing a common interest. Learn more about the clubs and activities at Robson Ranch Texas here.