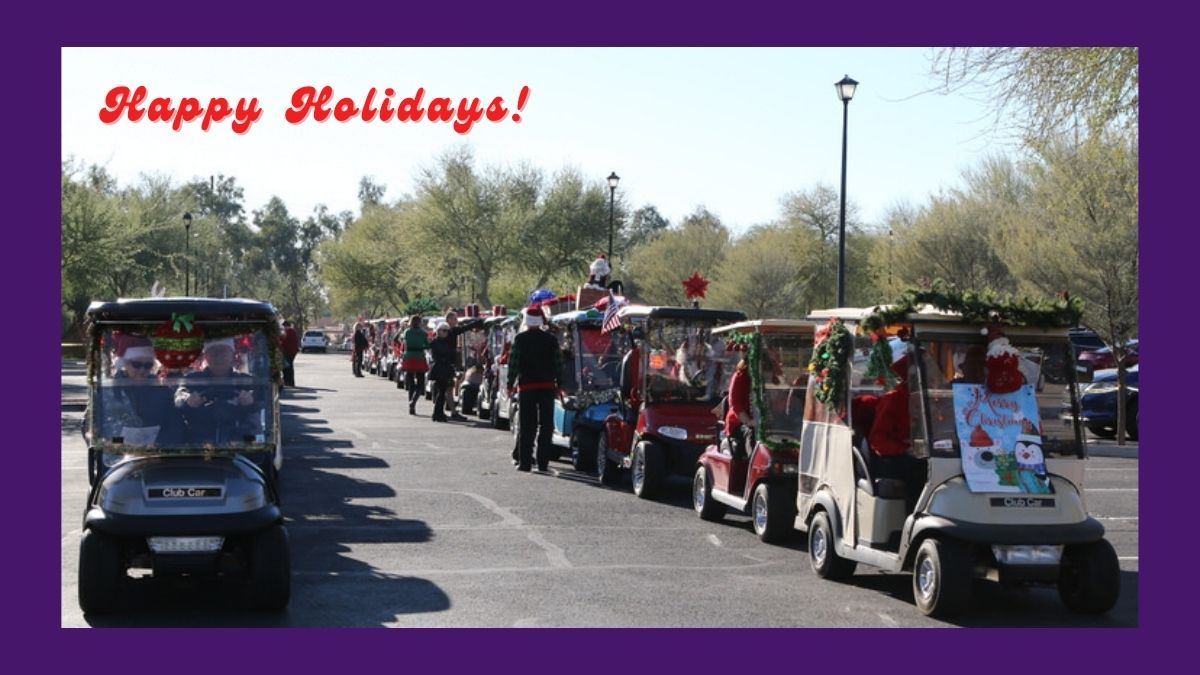 PebbleCreek's Annual Golf Cart Parade Kicks off the Holiday Season
December 22, 2022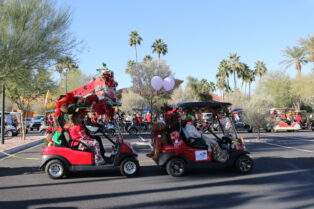 Decked out in Santa hats, twinkle lights, and plenty of holiday spirit, the neighbors, friend, and even pets of PebbleCreek gathered together for it's Annual Golf Cart Parade. It is an annual tradition like no other. On Thursday, December 8th, over 100 creatively decorated golf carts paraded through the neighborhood. Tunes celebrating
the season rang from Bluetooth speakers along the two parade routes that stretched for over four miles and reached almost every unit in this 55+ resort community.
For some, this activity was a first for them; an opportunity to get together with others in the community to have some fun. While for others, they have participated in what has become a PebbleCreek tradition to kick off the holiday season. Also, there was a Santa sighting in the mix of merriment.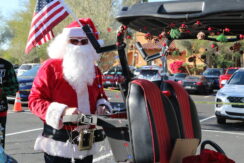 Immediately following the festive procession, carolers assembled to sing their favorite Christmas songs accompanied by a guitar. As familiar melodies rang through the air, the group spread some much-needed holiday cheer to homebound residents, bringing some to tears at the sight.
The joyous occasion extended beyond the community of PebbleCreek in Goodyear. Almost all of the local news stations came to cover the Annual Golf Cart Parade. Furthermore, Fox 10 did a live shot on Thursday evening, which was picked up by affiliates in Hawaii, Texas, Ohio, Wisconsin and Mississippi.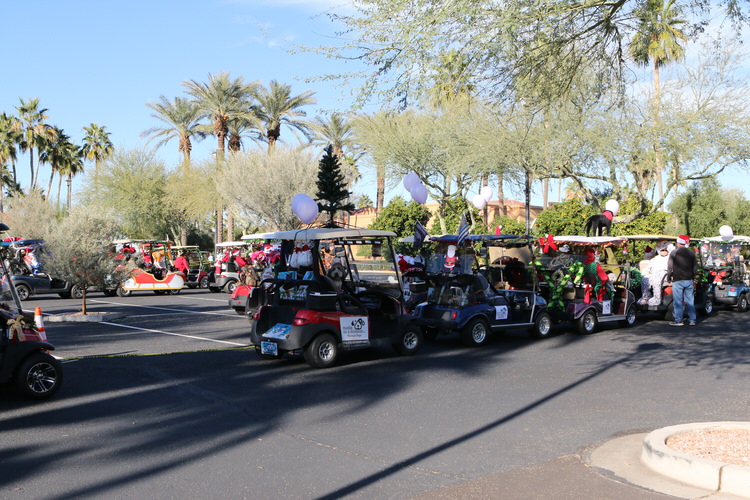 Kudos and congratulations to all those volunteers who participated! The volunteer event organizers—especially Patti Wegehau and Traci Baker—who gave so much of their time to make this happen.
Without reservation, a fun time was had by all.
Local Media in on the Fun
Local television stations Fox 10 and ABC 15 joined in on the fun for this event! See the annual golf cart parade in action.
About PebbleCreek
PebbleCreek is an active adult community for 55 plus residents, located in Goodyear. PebbleCreek's Activities Office plans a variety of entertaining programs and events to enhance homeowners' enjoyment of an active adult lifestyle. Activities include social, cultural, entertainment, and travel offerings. Start your new home search here to find your dream home and start living your ideal retirement lifestyle!