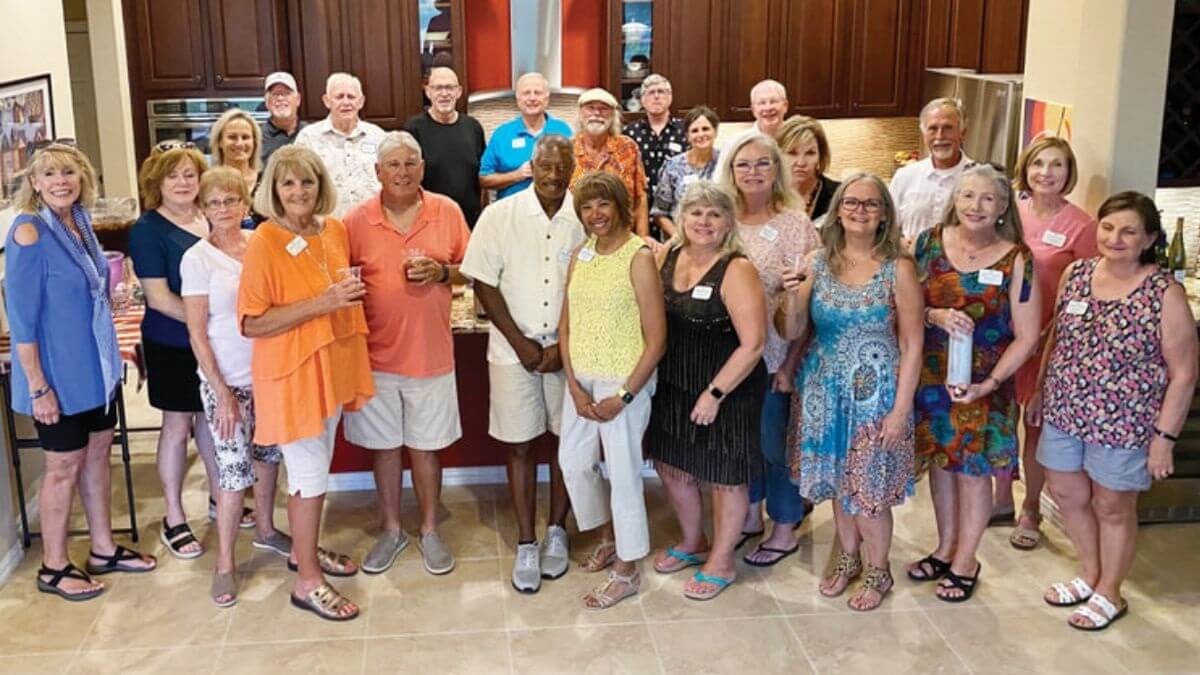 Baby Boomer Club Patio Party at Robson Ranch Texas
November 14, 2022
What do you get when you put 100 Baby Boomers with 63 pounds of smoked chicken, 24 pounds of loaded potato salad, 12 bags of lettuce, 24 cans of black bean corn salad, and 252 cheesecake bites? A Baby Boomer Patio Party at Robson Ranch Texas!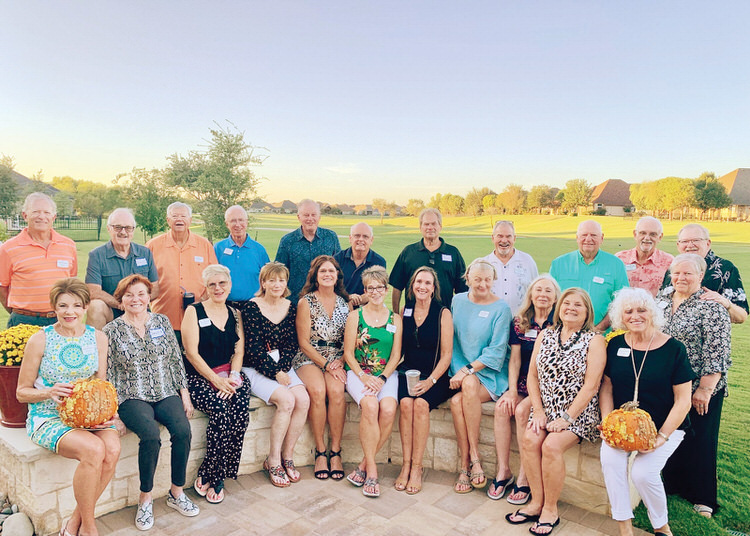 Four couples stepped forward to each host 25 Boomers for the first course of salad with all the fixings. After the first course of salad, the Baby Boomers went to a different home for the main meal and dessert. The brave souls who volunteered to host the first and second courses were Gayle and Jerry Lee, Lorraine and Steve Hecker, Carol and Ralph Jankowski, and Susan and David Parker.
Before each get-together, new and veteran Boomers mingled over BYOB drinks and furnished iced tea and water. The first-ever Baby Boomers Patio Parties were a great success! New friendships blossomed and everyone left with positive comments on the event. The Baby Boomer Club is looking forward to the second annual patio event next spring.
Written by: Susan Parker
About the Baby Boomer Club
The Baby Boomer Club at Robson Ranch Texas welcomes all Boomers born between 1946 and 1964. The mission of this club is to promote activities and education while having a booming good time. The club meets regularly to socialize and welcomes residents to be part of this fun group. In addition, the club plans special events, such as the Patio Party, a few times each year.
If you are a Robson Ranch resident and would like to join the Baby Boomer Club, send an email to Carol Jankowski at caroljankowski622@gmail.com or Susan Parker at Susanp065@gmail.com.
55+ Texas Retirement Living
Active adult living at this Texas retirement community offers many benefits beyond stunning new homes and luxury amenities. The 55+ lifestyle includes abundant social opportunities through clubs and activities and an overall active community spirit.
Discover your new home, the high-end amenities, and the resort lifestyle at Robson Ranch Texas in Denton today! Visit the community or call 888-988-3927 for more information.
Robson Ranch Texas
9501 Ed Robson Blvd.
Denton, TX 76207
Get Directions