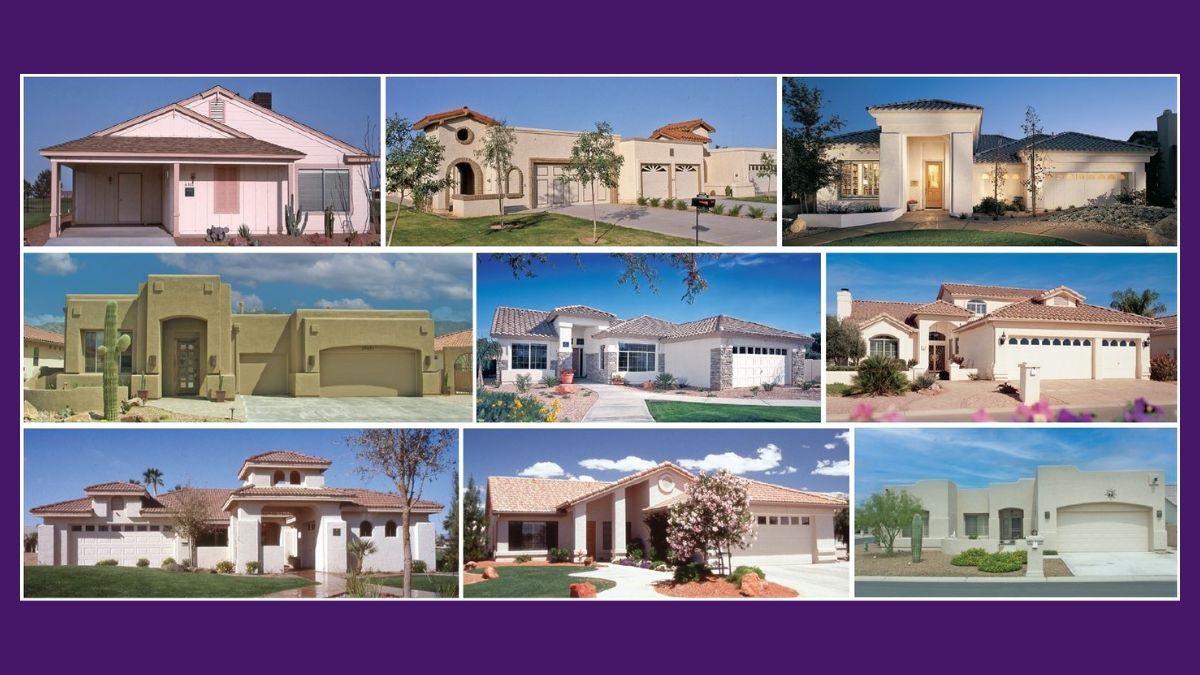 Robson Resort Communities Home Designs Throughout the Years
November 14, 2022
Since 1972, the Robson Resort Communities have been a popular choice for visionary home designs and active adult living. Today, the Robson Resort Communities are proud to have sold more than 30,000 homes. Journey through the past 50 years with the photos below and see how home designs have evolved.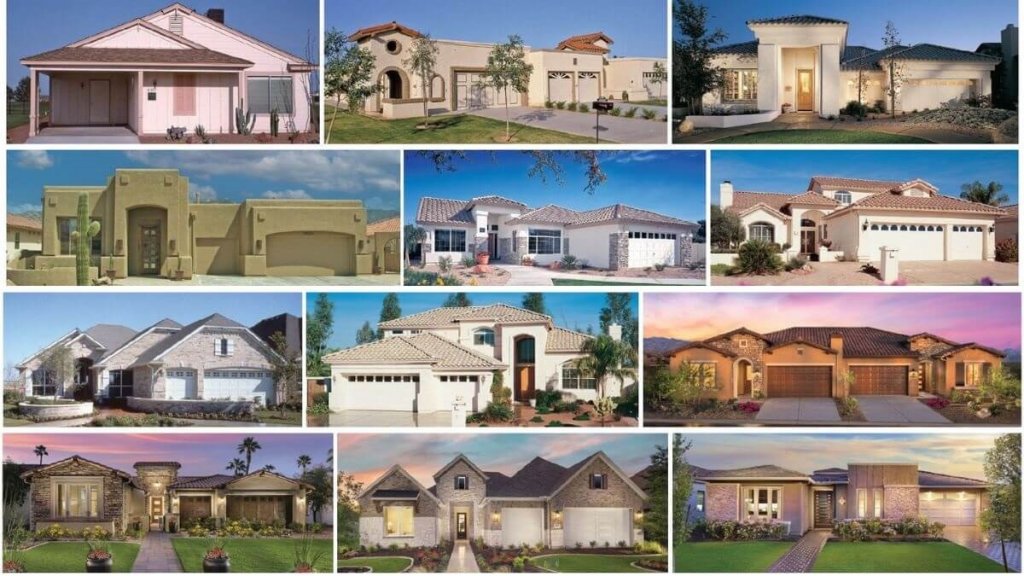 New Home Designs for Sale in Arizona & Texas
Each Robson Resort Community is committed to superior quality construction and energy efficiency for each new luxury home. Learn more here about the construction features of new homes at a Robson Resort Community. In addition, each new home is designed with what retirees want in a new home. From spacious interior gathering areas to ideal outdoor living, discover more about the new homes at each Robson Resort Community.
Phoenix Metro & Greater Phoenix Retirement Communities
Goodyear, AZ New Homes for Sale
Located in Goodyear, PebbleCreek offers new home designs and luxury 55+ living with high-end amenities and an active lifestyle. New homes within this Goodyear, AZ retirement community range from 1,619 sq. ft. to 3,079 sq. ft. In addition, new contemporary designs are now available in the Tradition Series! These new home designs feature modern lines for a sophisticated style. Learn more about these homes and start your new home search at PebbleCreek here.
New Homes in the Greater Phoenix Area
Midway between Phoenix and Tucson is the popular 55+ community, Robson Ranch Arizona located near Casa Grande, in Eloy. Robson Ranch AZ homes for sale offer welcoming entries, inviting common areas and so much more. The latest new home design, the Bella, delivers popular features that active adults seek in new homes. See all of the homes for sale at Robson Ranch Arizona here.
Southern Arizona Retirement Communities
New Homes North of Tucson
At SaddleBrooke Ranch, just north of Tucson, this active adult community will surpass your expectations! The location of this retirement community blends nature and resort living together creating an exceptional lifestyle. New build homes within the community complement the lifestyle with stunning designs and open-concept floorplans. Homes for sale at SaddleBrooke Ranch range from 1,513 sq. ft. and 3,077 sq. ft. Discover your dream home today and search the home plans at SaddleBrooke Ranch.
Tucson New Homes for Sale
Look no further than The Preserve at SaddleBrooke in Tucson for retirement living, high above it all. This Tucson active adult community offers an easygoing lifestyle, exclusive luxury, and stunning new homes. You will love the latest home design, the Vienta, for its openness and attractive options. See the Vienta new home plan and more homes for sale at The Preserve at SaddleBrooke here.
New Construction Homes in Green Valley
New homes for 55+ adults in Green Valley at Quail Creek are superbly designed. Each new construction home offers spacious common areas, stunning kitchen designs, and ideal outdoor living space. Homes range from 1,399 sq. ft. to 2,715 sq. ft. Visit the community today to tour some of the wonderful home designs. Or, begin searching for your dream home here and discover more about active adult living at Quail Creek.
Texas 55 Plus Communities
Homes for Sale in Dallas, Ft. Worth Area at Robson Ranch
Within the Denton area, 55+ retirement community homes at Robson Ranch Texas feature open floorplans, beautiful exteriors, and popular features. Enjoy ranch-style scenery and stunning views just outside your new home at Robson Ranch. The latest home design within this retirement community is the Estate Series, Magnolia. You will love how free-flowing the Magnolia feels and will revel over the options to personalize this home. Learn more about all of the new build homes for sale at Robson Ranch TX here.
Discover all of the Robson Resort Communities home designs and start your new home search today!