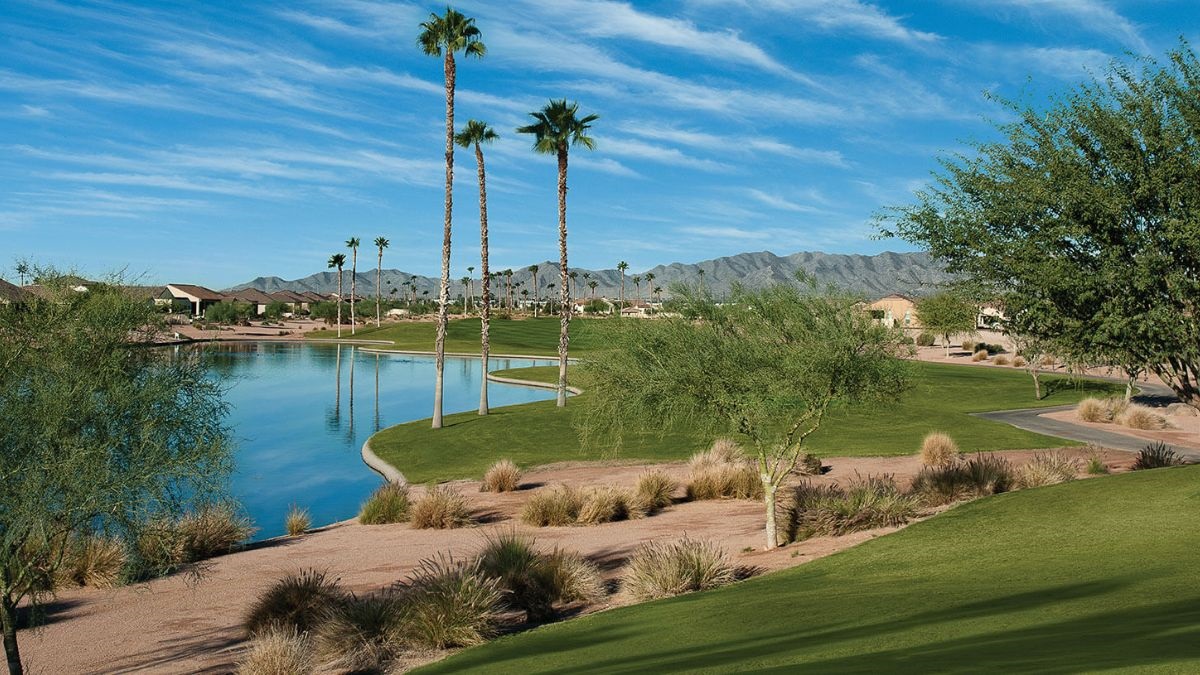 Hole In One Strikes 3 Times at PebbleCreek
February 10, 2023
Recently, three lucky female golfers strike a hole in one at the PebbleCreek golf courses. Here are their stories.
Liz Mitchell's Second!
PebbleCreek resident Liz Mitchell scored her second hole-in-one on Jan. 3, 2023, during PCLGA league play at Eagle's Nest on hole number 8. Carol Dick and Ellen Enright witnessed the momentous event.
"My first hole-in-one was with my husband and stepson," said Liz. "The enthusiasm was much greater with my women friends! Just sayin' …" The flag was 122 yards, and Liz used her six hybrid to hole her Snell ball in one stroke.
Asked why she had her putter with her for the recordation process at the hole, Liz remarked, "I thought I saw it go in the hole, but wasn't sure … thought it might have just gone in a dip behind the hole. I didn't want to be overconfident that it went in." Let's call her putter a confidence builder for today.
Congratulations, Liz!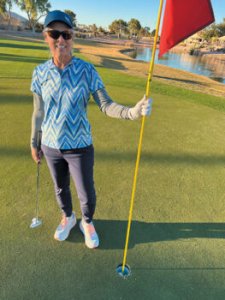 Tina Plays Well with the Girls!
While golfing with her Friday group, Tina Fisher scored her second hole-in-one on Dec. 9, 2022, at Eagle's Nest on hole number 12. She struck her Callaway Warbird golf ball a perfect 97 yards. Members of her Friday group, Renee Shellhorse, Theresa Pearson, and Kathy Smith witnessed the ball drop in one stroke.
Tina scored her first hole-in-one with a ladies group as well. We're thinking she just loves to show her girlfriends how to play this game!
Well done, Tina!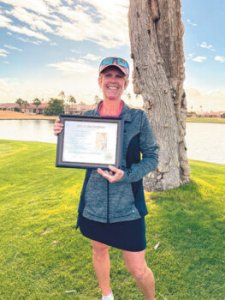 Congrats, Tricia Curtis!
Tricia Curtis scored a hole-in-one on Dec. 7, 2022, on Tuscany Falls East Course, hole number 8, a par 3, 135 yards! Congratulations from the Lady Niners! Way to go!
Bravo to each of these PebbleCreek golfers!
Written by: Carole Schumacher
About PebbleCreek Golf
Surrounded by impressive lush, rolling fairways and beautiful views of the White Tank Mountains, PebbleCreek is a desirable golf community for active adults situated in the metro Phoenix area, located in Goodyear. With 54-holes of championship golf, discover more about the Tuscany Falls Golf Course and Eagle's Nest Golf Course at PebbleCreek here.