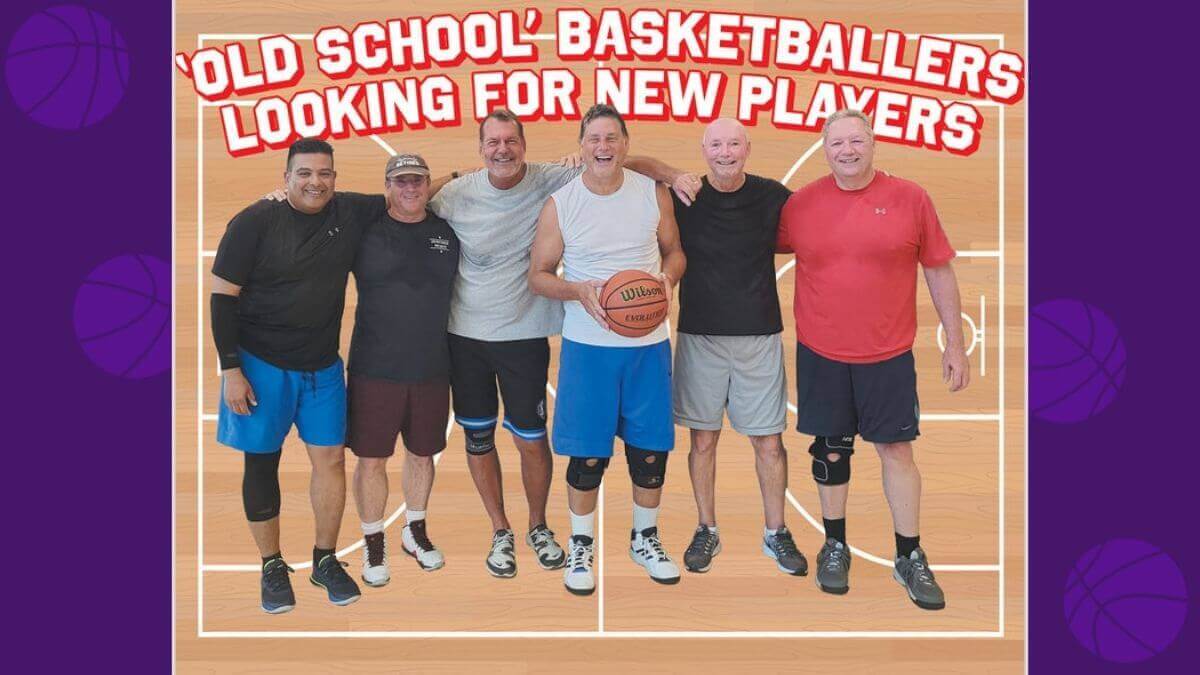 Hoops and High Fives: Basketball at PebbleCreek
October 26, 2023
When you think of sports available at PebbleCreek in Goodyear, Arizona, you might picture teeing off on the golf course or smashing a ball on a pickleball court, but let's dive into another fun sport available in this lively 55+ community. Beyond the golf greens and pickleball paddles, there's basketball at PebbleCreek.
Hoops and High Fives
What makes basketball an experience at PebbleCreek is the sense of community and camaraderie among the players. Every Friday morning, a close-knit group of Creekers, known as "Old School" Basketballers, gathers at the Goodyear Recreation Center (GRC) to share their love for the game. The games are friendly and inclusive, welcoming newcomers. Whether you haven't stepped onto a basketball court in years or you're a regular, you'll find the atmosphere at GRC to be welcoming and warm.
One new player summed it up perfectly, saying, "I haven't played in 15 years," but the moment he set foot on the court, it was like riding a bike – it all came back, and so did his passion for the game. This story isn't unique; it's a testament to the power of sports in bringing people together.
The Goodyear Recreation Center
The Goodyear Recreation Center, located at the intersection of Estrella Parkway and Harrison Street, is home to two indoor basketball courts with drop-down baskets for practicing shots. The facility caters to basketball aficionados of all skill levels, providing a well-equipped space for both seasoned players and those looking to rekindle their passion for the game. Additionally, if you don't have a basketball, the friendly staff at GRC will provide one for you, ensuring you have everything you need for an exciting game on the court.
Accessibility and Costs
For PebbleCreek residents, access to the Goodyear Recreation Center is both easy and affordable. The GRC offers a Goodyear Resident Fee schedule, which you can easily find on their website. The good news is that seniors enjoy discounted admission fees. For those who are part of the Silver Sneakers program, it gets even better – entry is free! If you're not sure about committing to a monthly pass, there's also a convenient Punch Pass option. It's a flexible way to visit the facility on your terms, making it an excellent choice for those who want to explore various sports and activities.
How to Get in the Game
If you're eager to share your love for the game of basketball with this group of PebbleCreekers, it is easy to get started. Just give Dan Ryan a call or text for more information. Or, if you're feeling spontaneous, drop by the GRC on a Friday morning around 8 a.m. to see the action firsthand. The "Old School" Basketballers are always thrilled to welcome new faces, and it's a fantastic way to make friends while staying active and healthy. So, grab your basketball, head over to the Goodyear Recreation Center for a thrilling morning of scoring hoops!
Contributions by Dan Ryan
About PebbleCreek
PebbleCreek is a master-planned retirement community for 55+ active adults in Goodyear, Arizona. From the luxury new build homes for sale to the resort-style amenities and fun activities including basketball at PebbleCreek, you are sure to enjoy the overall lifestyle here. Contact us today to learn more about PebbleCreek and embark on a life inspired by luxury, leisure, and community.