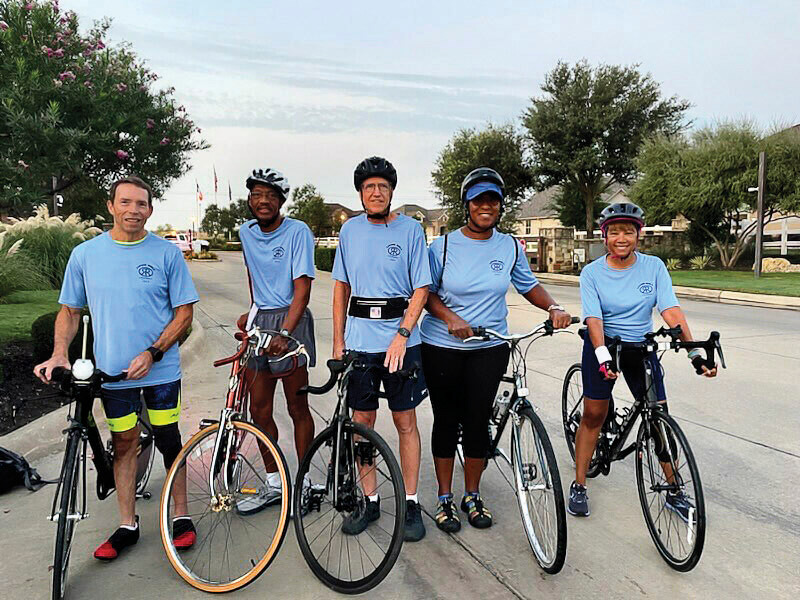 Robson Ranch Texas Residents Live Well and Thrive
October 26, 2023
Robson Ranch Texas is not just a place to live – it's a thriving community that comes alive thanks to the fantastic events organized by the Living Well Committee. As we say goodbye to the scorching summer, let's take a look at the recent highlights that showcase how residents of Robson Ranch Texas live well and thrive.
Unlocking the Secrets of Restful Sleep
First off, Dr. Suzanne Thai delivered a captivating presentation on sleep apnea. Whether you or your loved one grapple with snoring, Dr. Thai offers invaluable tips. If you missed her presentation, you can reach out to her via email with your questions and for advice.
Robson Olympics: Where Sports and Togetherness Converge
In recent weeks, there has been an upsurge in residents biking, jogging, or taking leisurely walks. They were all participating in our annual Robson Olympics and the winners will be announced soon. Our heartfelt gratitude extends to Tiffany, Tena, Marsha, and Debbie for their unwavering dedication in organizing this sporting extravaganza. We also commend all the residents who participated.
Appreciating Our Resilient Vendors
Let's take a moment to express our appreciation for the vendors who persevered through the blazing hot summer. Their dedication, patience, kindness, and loyalty to Robson Ranch and its residents are truly commendable. Also, please welcome our new vendor Andiez Candiez. Stop by, say hello, and try some of their unique candiez.
 Annual Business Expo: A Treasure Trove of Information
The annual Business Expo, hosted by the HOA, saw an impressive turnout. For newcomers to Robson Ranch, it was a wealth of information, with providers and vendors readily available to answer questions and provide valuable insights.
Saving Lives with CPR and AED Training
The Living Well Committee played a pivotal role in community safety by organizing a CPR/AED class. Chief Brad Lahart, Battalion Chief, led the class, equipping residents with essential life-saving skills.
Join the Living Well Committee
If you're looking to contribute to the community and be a part of the Living Well Committee, we're actively seeking new members. Whether you have technical skills, writing experience, or simply enjoy event planning, we'd love to have you on board. Contact Joyce Ambre via email to explore this opportunity.
Contributions by Claudia J. Caporale
About Robson Ranch Texas
In the heart of Denton, Robson Ranch Texas is a welcoming haven where its residents enjoy a fulfilling lifestyle. From engaging events organized by the Living Well Committee to exceptional amenities and a close-knit atmosphere, Robson Ranch Texas offers the ideal setting for active adults seeking the perfect blend of relaxation and social interaction. With an impressive array of activities and a strong sense of community, this is where you can truly savor every moment. Don't miss the opportunity to explore what life is like at Robson Ranch Texas in Denton – come visit us today and discover your new home sweet home!