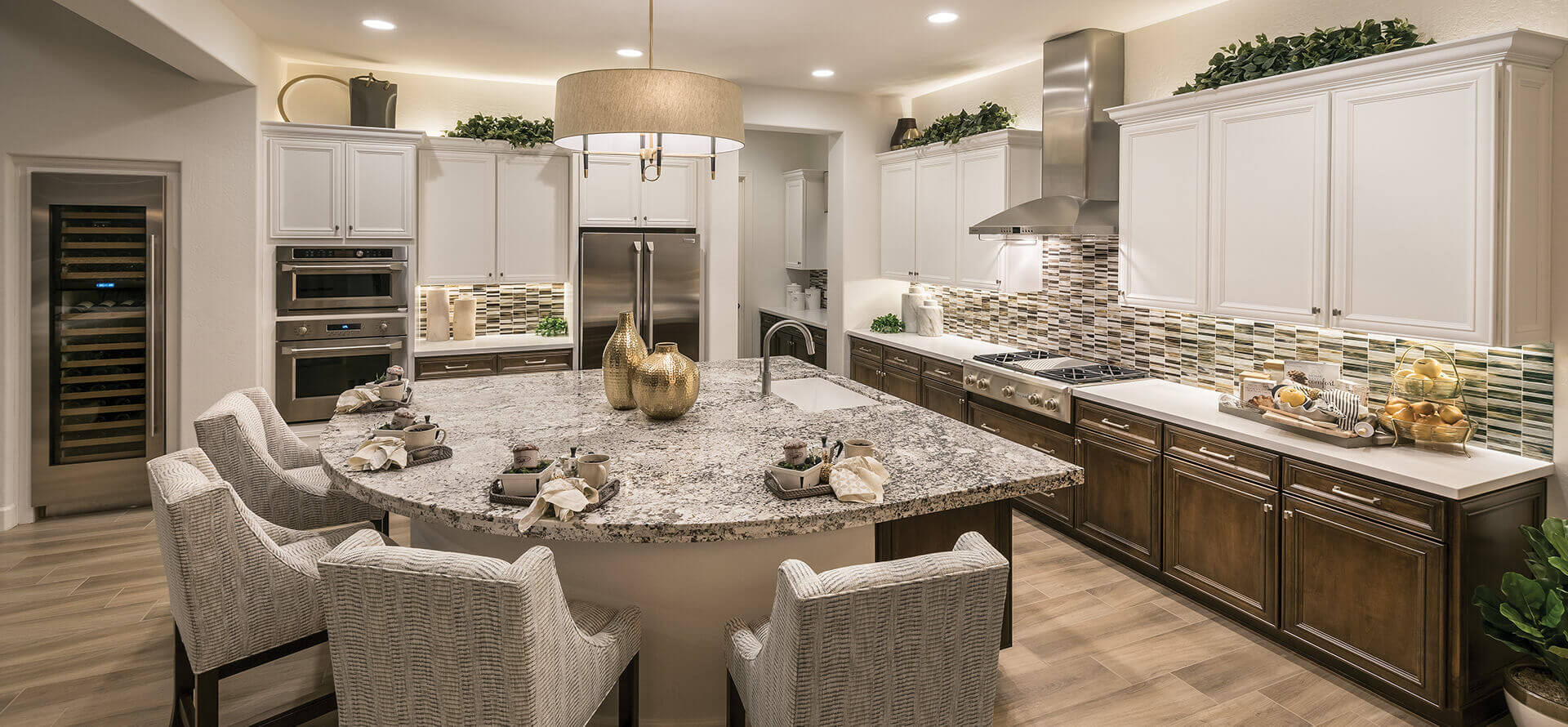 Kitchen Design Options for Enhanced Active Adult Living
August 3, 2021
At a Robson Resort Community, each new home is designed for luxury retirement living. With an emphasis on entertaining, many homebuyers desire a kitchen that acts as the home's focal point. To achieve this, many new homes offer kitchen design options for enhanced active adult living. Discover more about the kitchen design options at a Robson Resort Community.
Ergonomic Appliances
Whether you are planning an intimate dinner party or a large social gathering, having ample space and ergonomic appliances in your kitchen is a must. Here are a few ergonomic kitchen appliance options to consider:
Beverage Centers
Enjoy the convenience of cold beverages or wine in the comfort of your home with an optional beverage center. Desirable features of a beverage center often include digital touch controls, minimalistic handles, and an automatic icemaker. In addition, adding a beverage center also frees up refrigerator space for additional food storage. Keep your favorite bottles in prime condition and wow your guests with a beverage center!
Warming Drawers
Keep appetizers and dinner heated in an optional warming drawer until you are ready to serve your guests. Many warming drawers feature a frameless drawer front for a modern, seamless look.
Envious Kitchen Island Options
An impressive, oversized entertainer's kitchen island will invite your guests to gather around. As a result, hosting your next get-together will be a breeze with additional counter space and storage offered by the alternate kitchen island design. This option features a reconfigured island that includes a larger top, added cabinetry with the sink and a dishwasher relocated for optional function.
Smart Storage
Conveniently store your serving dishes and more in the dining area alcove with optional cabinets in the Mandara home design, or add an alcove to the dining area in the Reva home plan at Robson Ranch Arizona.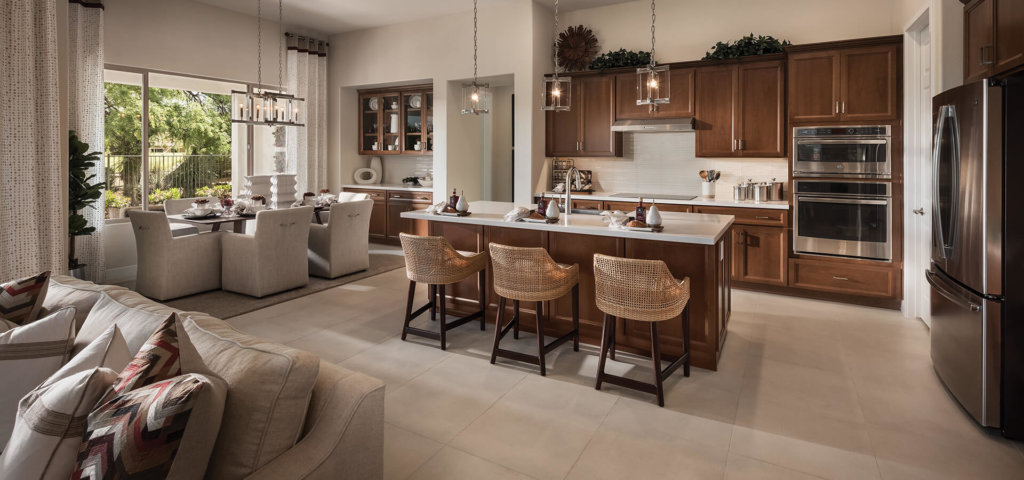 Discover more kitchen design options for stunning active adult living by discovering your dream home at a Robson Resort Community. Start your new home search here.
* Due to the variety of options allowing you to personalize your home, there may be some options which cannot be combined due to structural limitations. Please check with your New Home or Design Consultant. Promotional materials may show features, options, upgrades, or improvements that are only available at additional cost and that are not included unless specifically provided for in the purchase contract. Many options are available and will vary per floorplan.