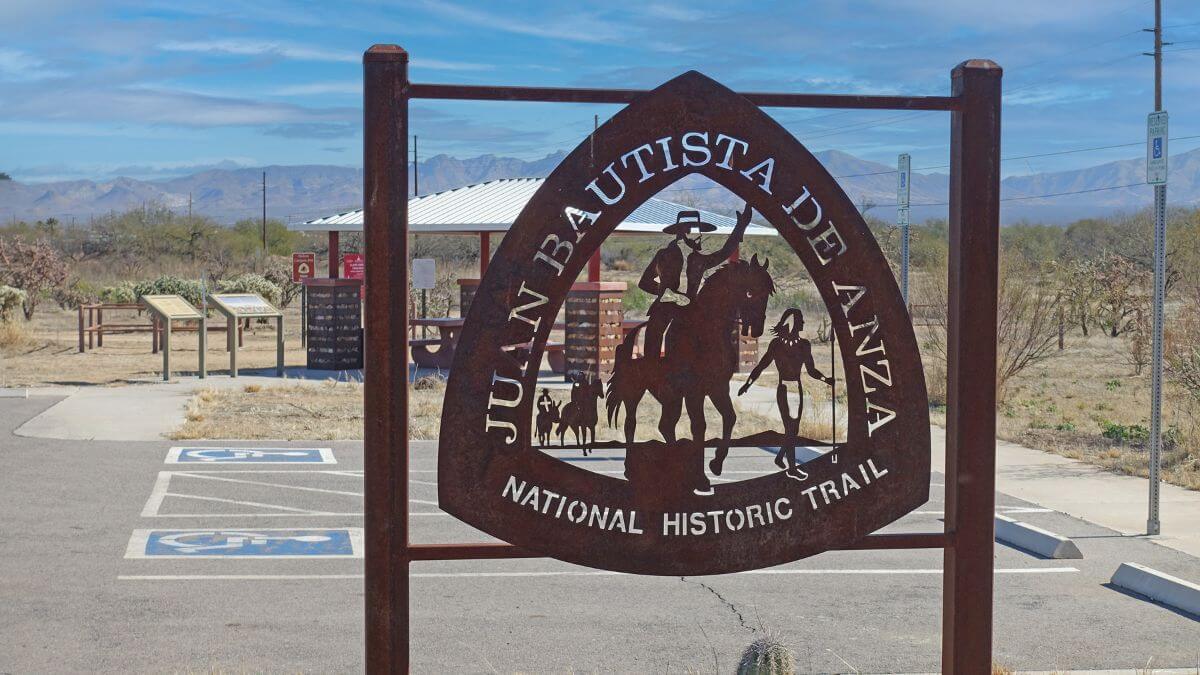 Quail Creek's Hidden Gem: Llano Grande Trailhead
April 19, 2023
Nestled just outside the vibrant active adult community of Quail Creek at the end of Quail Crossing Road, lies a hidden gem waiting to be explored. Llano Grande Trailhead and Historic Campsite #16 offers a unique blend of natural beauty and fascinating history, making it a must-visit destination.
The History of the Juan Bautista de Anza Trail and Historic Campsite #16
The Llano Grande Trailhead is a part of the Juan Bautista de Anza National Historic Trail, named after the Mexican explorer who founded San Francisco. In 1775-76, Anza led a 1,200 mile expedition of over 240 men, women, and children from Mexico to San Francisco. Historic Campsite #16 was one of their campsites, located at Llano Grande Trailhead.
Moreover, this trail section provided vital resources for Anza's expedition, making Historic Campsite #16 a crucial stopping point. Today, visitors can learn about its history through signs and an educational kiosk. Therefore, it's an excellent opportunity to experience American history and appreciate Anza's impact on the American West.
The Natural Beauty of Llano Grande Trailhead
As you make your way along the Llano Grande Trailhead, don't overlook the natural beauty that surrounds you, including unique views of the landscape, from the verdant valleys to the soaring peaks. Immerse yourself in the tranquil atmosphere and take a moment to appreciate the area's diverse ecosystem. Certainly, the trailhead boasts an array of plant and animal life, including eye-catching wildflowers. Furthermore, birdwatchers will enjoy abundant avian life on the trail, from majestic bald eagles to colorful songbirds. Keep binoculars handy and senses alert!
An Unforgettable Experience
In conclusion, don't miss the opportunity to explore the hidden gem of Llano Grande Trailhead at Quail Creek. Visitors seeking off-the-beaten-path adventures in the Sahuarita area can learn about the cultural significance of Historic Campsite #16, hike, and birdwatch while appreciating the area's natural beauty and rich history. It's an unforgettable experience!

About Quail Creek
At Quail Creek in the Sahuarita area, residents can enjoy the beauty of the desert combined with the comfort of a true home. With its abundance of outdoor activities and amenities, Quail Creek is ideal for 55+ adults. Make the most out of retirement and discover the new homes for sale, amenities, and more here.