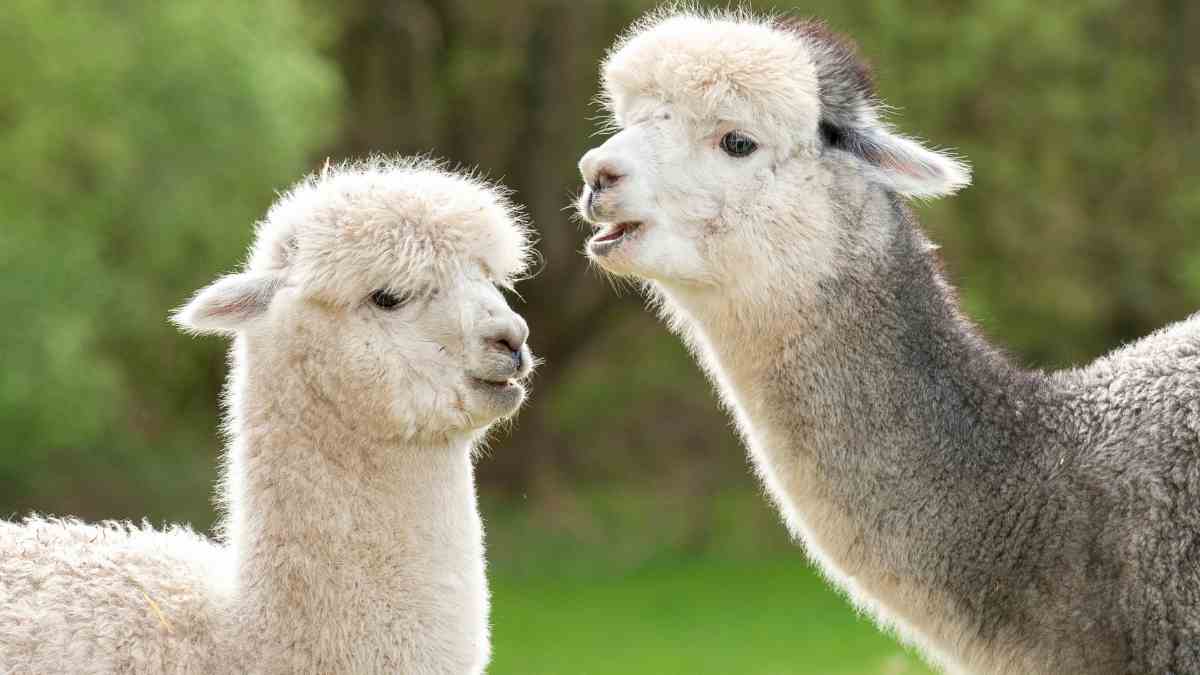 Rockin' Red Ranchers Meet Alpacas Face-to-Face
June 21, 2023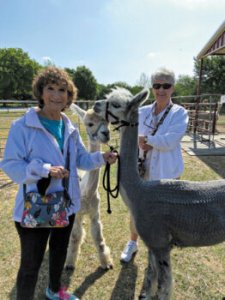 Recently, the Rockin' Red Ranchers group, a lively club at Robson Ranch Texas, a vibrant 55+ community in Denton, had the pleasure to visit TX-Ture Farm in Aubrey. This charming farm offers a delightful array of alpacas, lavender fields, honey production, Christmas trees, and unforgettable experiences. During the group's visit, they had the delightful opportunity to meet resident alpacas face-to-face and get up close and personal with them.
We're Walking, We're Walking… Alpacas!
Upon arrival, the owner of the farm gave us a brief introduction to the farm and the alpacas. We learned about the variety of products that manufacturers can make from alpaca fleece, including yarn, clothing, and stuffed animals. The farm's gift shop offers a variety of these items, as well as lavender products. We also learned about the gentle nature of alpacas and how they differ from llamas.
Then, it was time to meet alpacas face-to-face. We were paired up with an alpaca and given feed bags of treats to encourage them along. Walking around a half-mile area of the farm, we passed by the lavender fields and Christmas trees. Snow White, Marcy, and our other walking partners were so sweet and seemed to enjoy the walk as much as we did.
After the walk, the feeding frenzy began! All the alpacas were untethered and allowed to enjoy the treats we had. Since alpacas only have a few bottom teeth and a soft palate on top, there was no fear of getting bitten. As a result, some alpacas couldn't get enough of the treats, which allowed us to get up close and personal for a quick hug or head butt.
Prairie House Restaurant
To cap off the day, we headed to the Prairie House Restaurant in Cross Roads. While there, over barbecue and other spicy and delicious food, we enjoyed the good feelings of the day and reminisced about our experience at TX-Ture Farm.
Final Thoughts
A visit to TX-Ture Farm in Aubrey is a must if you want to have a unique and unforgettable experience. In fact, the charm of the farm, the gentle nature of the alpacas, and the variety of products available make it a one-of-a-kind destination. Many thanks to our hostesses for a fun and unforgettable event!
By Celia Hall
About Robson Ranch Texas
Robson Ranch Texas in Denton is ideal for those seeking an active and engaging 55+ retirement community. With a variety of recreational activities, including golf, creative arts, and clubs, this community presents an excellent opportunity to meet other like-minded active adults. Furthermore, discover the fulfilling and enjoyable lifestyle that Robson Ranch Texas offers. Contact us today to experience firsthand why it is consistently ranked among the best retirement communities in Texas.