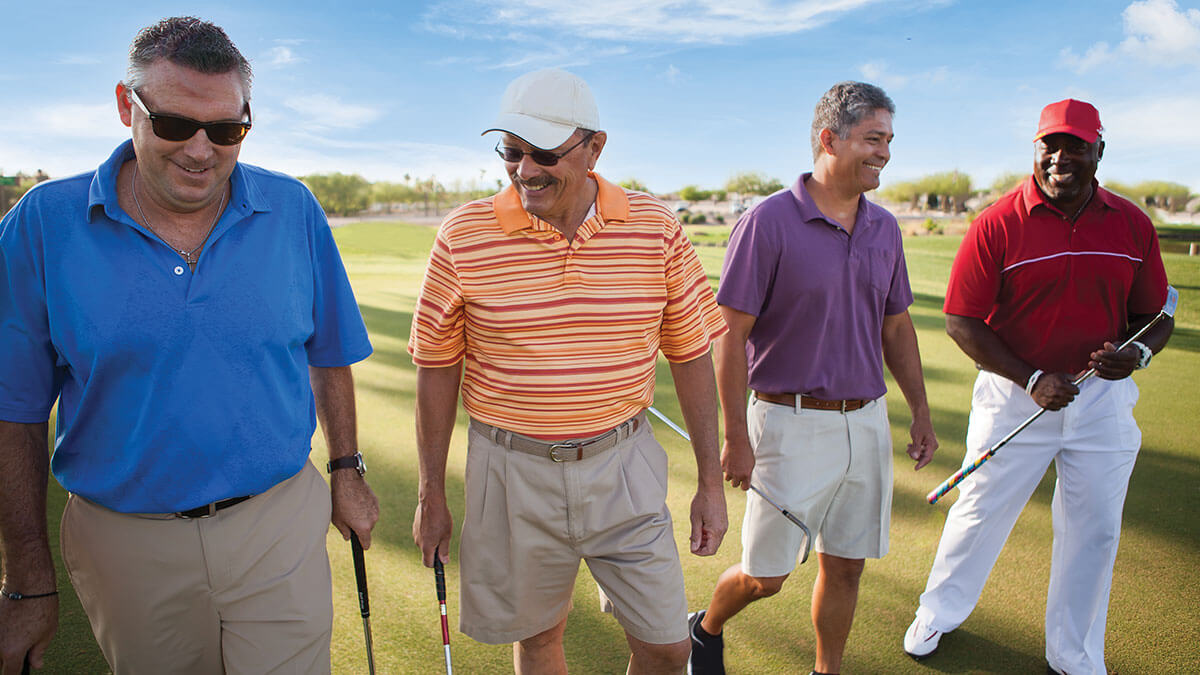 SaddleBrooke Ranch Men's Golf Association
March 7, 2022
The SaddleBrooke Ranch Men's Golf Association (SBRMGA) is here to serve the SaddleBrooke Ranch golfing community. Not only does the club work to stimulate the interest in golf, but also strives to provide social and recreational opportunities throughout. Club membership enjoys weekly events held each Thursday. Golfers of all levels participate. These may be individual or team events, and at minimum, monthly team events are computer pick'em events with members of all abilities golfing together as a team. After the events, you will find a little rehashing at the Ranch House.
Special Events & Socials
In addition to the weekly events, the SaddleBrooke Ranch Men's Golf Association has special events throughout the year including:
Ryder Cup
A three-day match play team event comprising golfers of all abilities split into two teams, Red and Blue. A day of two-man best ball, another of alternate shot, and an individual match play day.
Club Championship
This special event includes a champion's belt and trophy.
Socials
For example, association members may meet up for lunch or just gather over a beverage.
Additional Events
In addition to the Cup, Championship, and Social events, there are additional events scheduled, which may include the SaddleBrooke Ranch Women's Golf Association. Additionally, the annual holiday social brings the members and their guests together for some fun.
United States Golf Association & Arizona Golf Association Compliance
Remaining compliant with the United States Golf Association (USGA) and Arizona Golf Association (AGA) regulations means that our Rules and Handicap chairman must monitor postings for all SaddleBrooke Ranch male golfers with handicaps. Therefore, if you receive a brief note recognizing that a score was not posted for a round you completed, it's just the Handicap chairman for the course doing his job. We appreciate your understanding.
Visit the SaddleBrooke Ranch Men's Golf Association website, sbrmga.com, for more information.
Written by: Tom Graham
About SaddleBrooke Ranch Golf
Golf within this retirement community north of Tucson offers an 18-hole championship golf course with breathtaking vistas of the natural desert landscape. Discover the active 55+ lifestyle, new homes, and more at SaddleBrooke Ranch today!