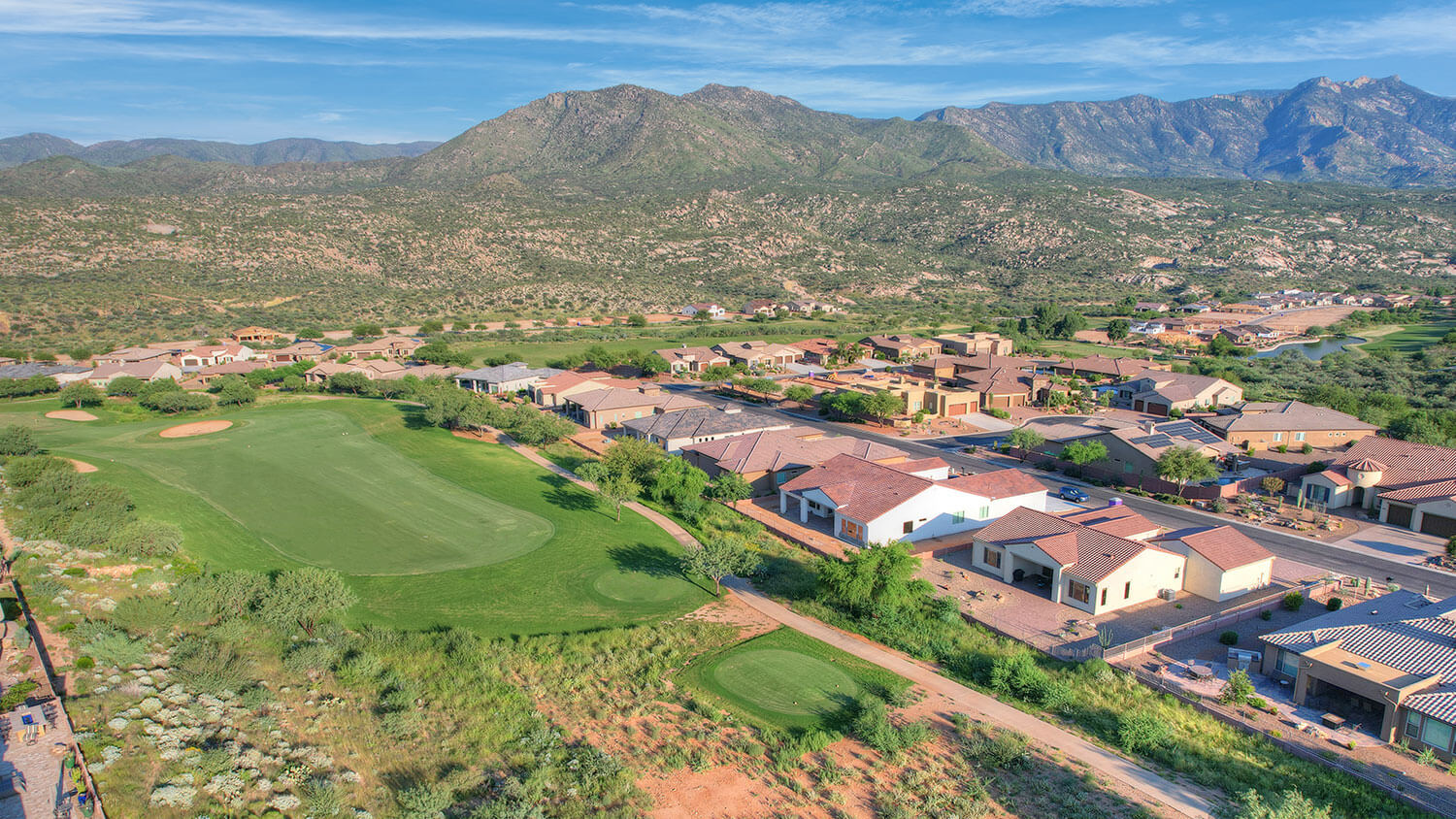 Get Your Putters Ready for SaddleBrooke's Monday Mixers
October 26, 2023
If you're looking to have some fun and meet new people, consider joining SaddleBrooke's Monday Mixers.  This putting group is for couples and singles to gather together every Monday afternoon and enjoy putting. Open to all SaddleBrooke and The Preserve at SaddleBrooke residents, you don't have to be a golfer to join in on the fun. All you need is the desire to have fun and socialize. And if you don't have your own putter or golf balls, no worries – the group will provide equipment for you.
Monday Mixers Schedule and Activities
The group meets every Monday afternoon at 3 p.m. for practice, with the actual putting session starting at 3:30 p.m., and lasting for approximately one hour. Afterward, many members of the group  continue the festivities by gathering at one of the fantastic SaddleBrooke restaurants. It's a great opportunity to enjoy each other's company over delicious food and drinks.
Seasonal Dates and Cost
Monday Mixers run from November through April, providing a wonderful way to enjoy the beautiful Arizona weather during the cooler months. As for the cost, the first week is free, allowing you to get a taste of the experience. After that, it's only $20 for the entire season. What's more, all the money collected goes back to the players. Monthly payouts are made to the weekly winners, both men and ladies, while the remaining funds are distributed at the end of the year.
Join the Monday Mixers
Join the community, make new friends, and enjoy the beautiful golf courses at SaddleBrooke. All newcomers are always welcome. If you have any questions or need further information about SaddleBrooke's Monday Mixers, feel free to reach out to Nick Mares via email or phone. He will be more than happy to provide you with all the details on how to join. So gather your putters and get ready to have an unforgettable time at SaddleBrooke's Monday Mixers.
Contributions by Nick Mares
About The Preserve at SaddleBrooke
Discover an exceptional golfing experience complemented by breathtaking views of the Santa Catalina Mountains at The Preserve at SaddleBrooke and SaddleBrooke. Spread across the high Sonoran Desert terrain in Tucson, these golf courses feature a variety of challenging holes and beautifully manicured fairways that are sure to impress golf enthusiasts of all skill levels. But the experience doesn't end with golf. A visit to The Preserve at SaddleBrooke also offers the opportunity to explore the community and learn more about the new homes available. Experience yourself in the picturesque surroundings and take advantage of the amenities, such as fitness centers, swimming pools, and clubhouse facilities. It's the perfect chance to get a taste of the exceptional lifestyle that awaits you at The Preserve.
Plan your visit today and discover the beauty and quality of life that The Preserve at SaddleBrooke has to offer.