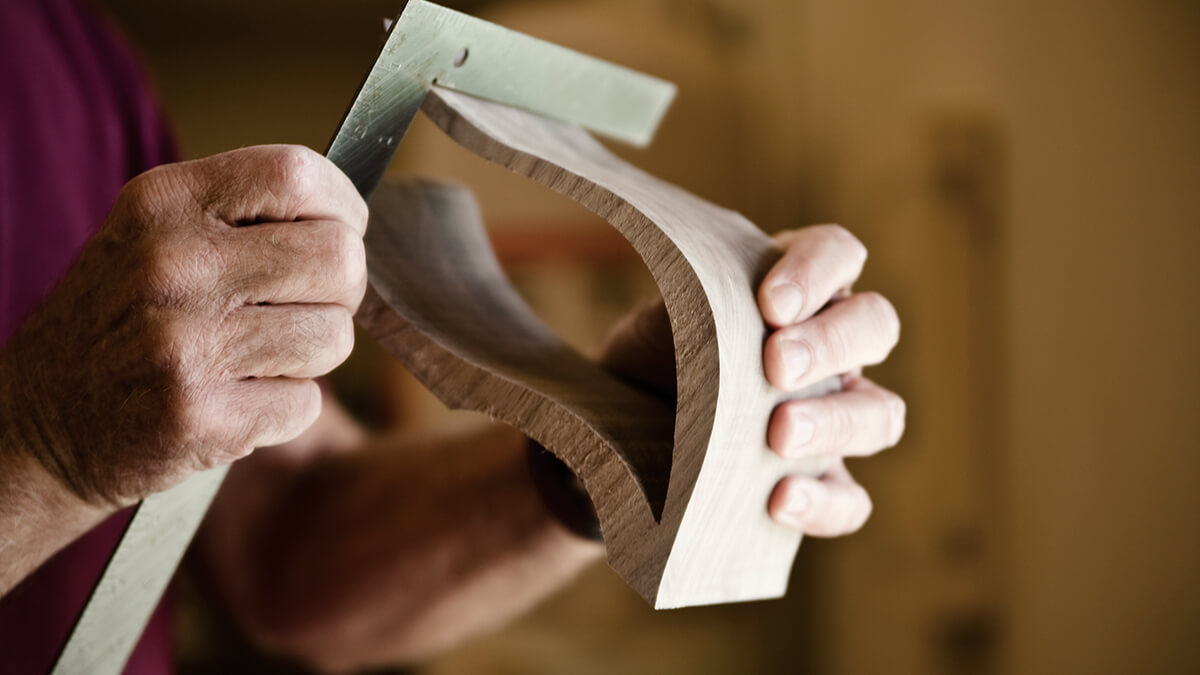 New Mentor Program Is Up and Running in the Robson Ranch Texas Woodshop
May 18, 2022
The mentor program is up and running in the Robson Ranch Texas woodshop. This includes help on the CNC machine with Kathy Dial and Larry Ditch, pen making with Loran Christiansen and members of the pen club, and is now expanding to other classes for new, specific projects. One such project is the technique for a woven-wood lazy susan and wall hanging. Cal Mullins initially made the ripple pattern for the lazy susan, he taught Jack Ackerman, and Jack, in turn, taught others. Jack put his project for sale in the shop display case and it sold right away, so, more are in the making. Because this project is so popular, Jack and Cal have offered to teach small classes on how to make it. With the first two classes filled, additional classes have formed to accommodate additional interest. Those interested must join the workshop and take the safety training.
In addition, another class is coming soon on making toys. Plus, there are still mentors available for anyone needing help on beginner projects. There will be a new children's rocking horse project for beginners on the horizon. Mike Riewe will conduct that class on how to make a simple rocking horse. Everyone participating in this class will receive their very own branding iron to make their mark on their horse.
Robson Ranch residents are encouraged to stop by, see what is happening in the woodshop, and check out the display window. You never know what treasure you might find that you just need to have!
Written by: Joni Matthiessen
Woodworkers Club
The Robson Ranch Woodworkers Club promotes woodworking skills among active adults within this Texas retirement community. The club meets regularly in the Creative Arts & Technology Center. Residents of every range of skills are encouraged to join this club. Mentors are available to assist with project ideas as well as overall skills.
Are you interested in learning more about the fun clubs, classes, and activities at Robson Ranch Texas? Learn more about the 55+ lifestyle here.