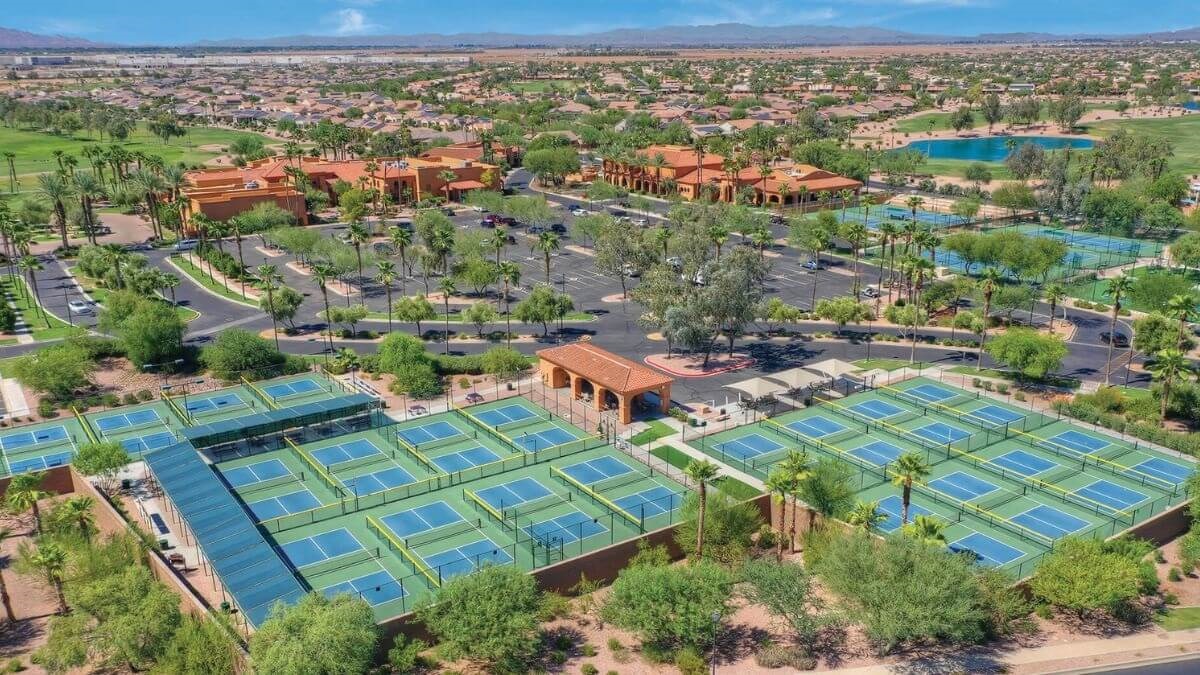 PebbleCreek Pickleball Club News
September 20, 2023
The PebbleCreek Pickleball Club  is committed to fostering a vibrant community for its members and guests to join in for fun, healthy, and recreational activities. So, let's grab our paddles and dive into the latest PebbleCreek Pickleball Club news as we explore the vibrant Pickleball scene here.
Club Members Donate to Local Elementary School
First off, many thanks goes to our wonderful PebbleCreek Pickleball Club Members! Recently, the club held a very successful School Supply Drive for the Elisio C. Felix School, a Title 1 School in Goodyear. Our generous members donated two carloads of school supplies plus numerous gift cards from Target, Walmart, Amazon, as well as many cash donations. These gifts will go a long way in helping these students start the school year right! A big thank you to volunteers Kathy Delaney, Virginia Coffee, Michelle McKee, Cathy Adkins, and Michelle Devine for helping distribute delicious Arriba's breakfast burritos.
Many Thanks to Our 19 Volunteer Coaches
The Thursday Morning Ladies Skills & Drills group of 68 ladies would like to express our sincere thanks to the 19 volunteer coaches who showed up over the last four months and worked with us, sharing their experience, skills, and knowledge.
The ladies raised over $900 for Coaching for Courts on behalf of these great coaches. Thank you to: Marty Braden, Kim Ballew, Sean Weaver, Keith McDonald, Chris Johnson, Dave Trimble, Jeff Gauvin, John Stiepel, Jeff Antrican, Joe Sagorsky, Mike Meline, Kevin Hillstrom, Mike Crabtree, Steve Cain, Andrea Dilger, Dalonna Cooper, Tammy Dana-Bashian, Sharon Hadley, and Sandy Crabtree.
Mark Friedenberg Pickleball Hall of Fame Inductee Visit
Recently, Pickleball Hall of Fame Inductee Mark Friedenberg was looking to have some fun at PebbleCreek. Mark teamed up with Howard Mendel in a match against Jim Barbe and Greg Wellington. Some amazing pickleball ensued. Jeff Gauvin refereed the game that ended in a 12-10 score, with Mark and Howard as the winners. The eager crowd wanted more Pickleball, so the players played a second match. Mark paired up with Greg against Howard and Jim. After some incredible shots and plays, the game ended with an 11-9 score, and Howard and Jim brought home the win. What a great opportunity to watch these amazing athletes!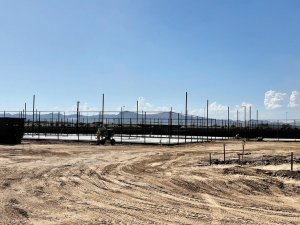 Updates on Our New Courts!
Last but not least, we have fantastic news regarding the new Pickleball courts. Construction has begun on the 16 new courts, with the grand opening just around the corner. We eagerly anticipate the announcement of the official opening date, so make sure to mark your calendars!
Contributions by Pam McWhorter
About PebbleCreek Pickleball
PebbleCreek, an active adult retirement community in Goodyear, features 20 exclusive Pickleball courts. Furthermore, there's an exciting proposal to introduce an additional 16 courts, bringing the total to 36 Pickleball courts upon completion. With over 1,600 Pickleball enthusiasts in this Arizona community, residents have formed various Pickleball clubs, promoting neighborly competition and enjoyment for all.
Call 800-795-4663 or contact us  today to learn more about the new homes for sale, luxury community amenities, and 55+ lifestyle at PebbleCreek.