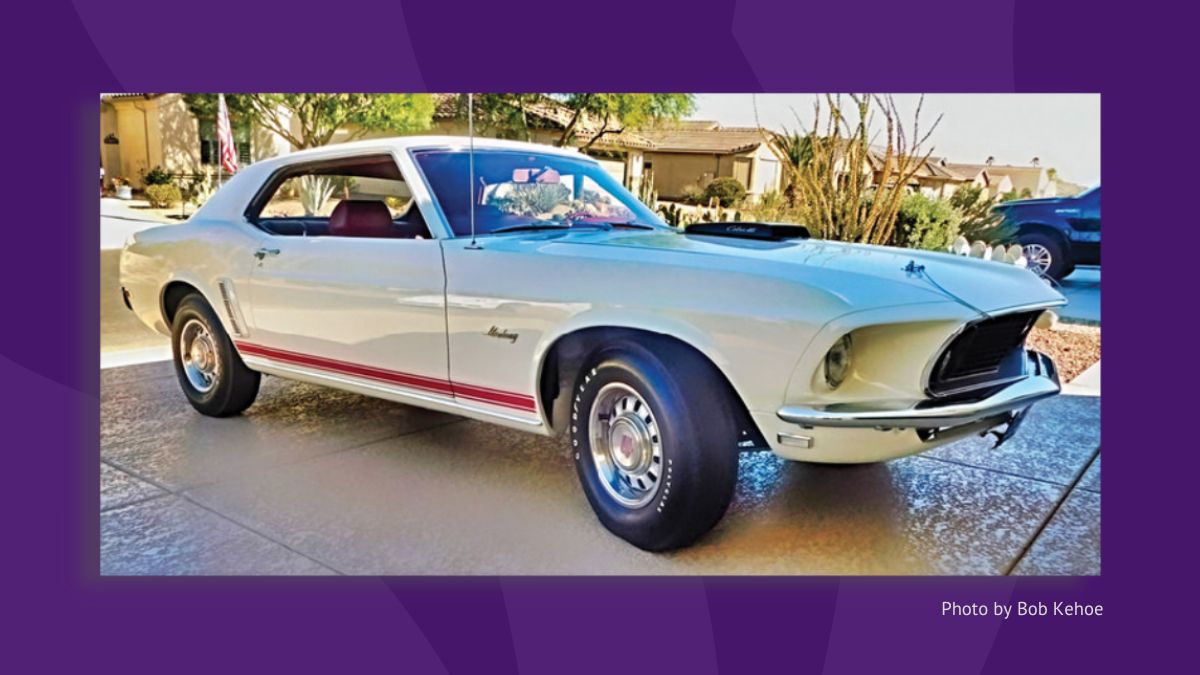 Robson Ranch Arizona's 1969 Mustang is One Rare Pony
January 12, 2023
Robson Ranch Arizona's 1969 Mustang has quite the story. At first glance, the GT coupe, belonging to residents Henry and Jean Isaksen, will invite you to say, "That's a very nice restoration," which it definitely is. But Henry will be quick to point out that this particular pony car will stand out in a crowd of faithfully restored Mustangs.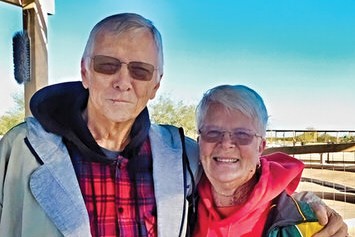 Consider These Facts:
Of the 299,824 1969 Mustangs built, 150,640 came in the hardtop body style, as compared to the SportsRoof (fastback) option.
Of these hardtops, only 48 were factory equipped with Ford's 428CJ (Cobra Jet) Ram Air engine rated at 335 horsepower coupled to a four-speed manual transmission.
Five cars were painted Wimbledon White, and just one had a dark red décor interior. The one featured here is that car.
An owner of collectible autos, Wisconsin-based Henry discovered his "barn-find" Mustang in 1989, partially disassembled and missing its engine and traction-lok differential. Intrigued, Henry went back to the barn with a knowledgeable Ford mechanic. "Based on his input, I arranged to buy the car," Henry says. "That was the start of the hardtop's longtime residency in one of my garage stalls."
The Backstory
After further research, Henry learned that on Sept. 20, 1968, Ford Division Product Engineering purchased the car for evaluation and test purposes. Ordered with $922.72 in optional equipment, the out-the-door total cost for this Mustang was $3,091.78. The car came with four gallons of gas and required an additional $1.33 after delivery.
When Ford's development department finished with these vehicles, employees or Ford dealers could purchase them. Amazingly, through more investigation, Henry discovered a man who had purchased the Mustang from a Lincoln-Mercury dealership in Green Bay, Wis., in March 1970 when it had 6,800 miles on the odometer.
Given the Mustang's unique heritage, Henry knew it deserved a proper restoration. His goal is to return the car to its original condition as it left the factory. Twenty-seven years after first purchasing it, in 2016 Henry turned the Mustang over to Jim Cowles from Shelby Parts and Restoration to begin the process.
Unfortunately, in 2020 with the reassembly well underway, Henry received a phone call. "Jim wanted me to know that he had been diagnosed with a cancerous brain tumor. As a result, he had sent my car to Troy Kuyoth for completion. Jim died in January 2021."
After 33 years of tedious research and restoration, Henry and Jean took delivery of their impeccable Mustang in June 2022. "That was the first time I ever sat in the car," Henry says with a smile.
A Mustang's New Home
Recently, Robson Ranch Arizona's 1969 Mustang was shipped to the Ikasen's home. Now, when you hear the rumble of a throaty exhaust coming from a white 1969 Mustang hardtop cruising around the neighborhood, you'll know the backstory.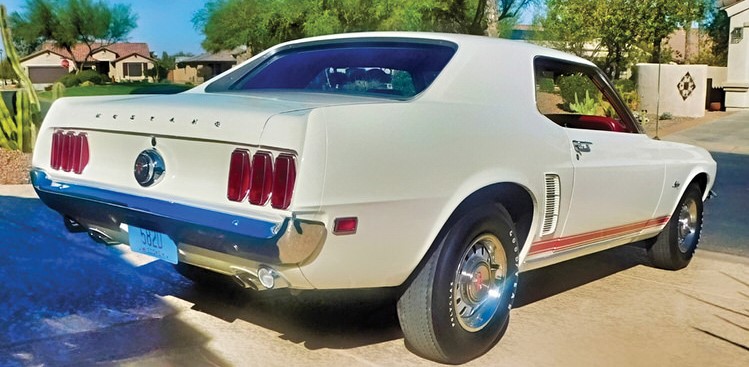 Written by Bob Kehoe
About Robson Ranch Arizona
Perfectly located between Phoenix and Tucson, Robson Ranch Arizona embodies that friendly, casual community spirit. Boasting a vibrant active adult lifestyle, Robson Ranch Arizona offers world-class amenities and a variety of clubs and activity groups for every interest, passion and hobby. Contact us today to learn more about Robson Ranch Arizona in the Greater Phoenix area.