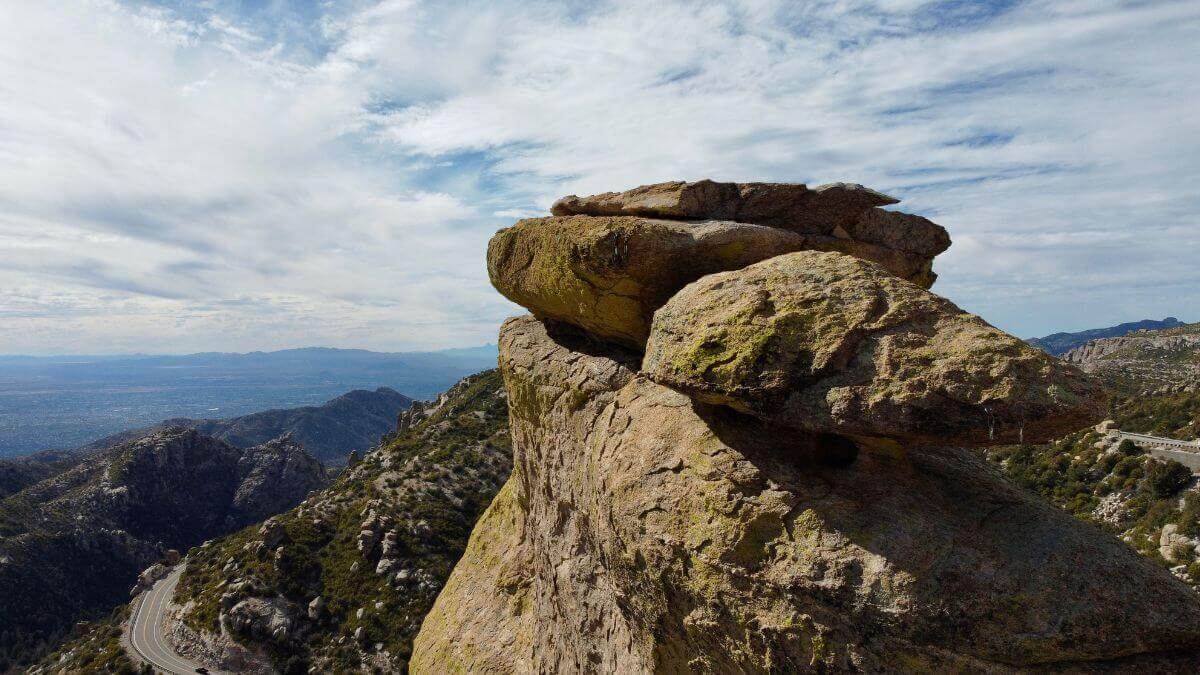 Roving Ranchers Beat the Heat
October 25, 2023
Recently, the Roving Ranchers, a social group of residents from Robson Ranch Arizona, a 55+ community in Eloy, embarked on a journey to Mount Lemmon to escape the scorching temperatures in the Valley, which reached 118 degrees. What better way to for the Roving Ranchers to beat the heat than to gather with neighbors for lunch at an elevation of 9,000 feet?
Meetup and Scenic Drive
The Ranchers met at McDonalds in Tucson before trekking up the mountain. The drive through the saguaros at the mountain's base was breathtaking. At about 5,000 feet, the temps started to drop as we approached pine and aspen trees. Upon reaching Summerhaven, the temps were a cool 84 degrees.
Lunch at Sawmill Run Restaurant
The Ranchers ate at Sawmill Run Restaurant. As always, they did a great job taking orders and serving food for our group of about 30 people. We had our own section, so we could all sit together. The sandwiches and salads were tasty. For dessert, one Rancher ordered an apple strudel that was the size of a dinner plate! This Rancher was happy to share this yummy treat with some lucky table mates.
Exploration and Spectacular Views
After lunch, the group separated to do some exploring. Some walked down the street to the gift shop or to see the new rental cabins and the hotel that is being built. Others drove further up the mountain to take the ski lift to the top. For $12, they were able to ride to the summit of Mount Lemmon. With clear skies, the views were spectacular.
Homeward Bound
Then, we all had to return down the mountain and home to the Ranch, where we were greeted by the desert heat. It was a fun day for the Roving Ranchers to beat the heat.
Stay Connected and Join Us
Be sure to join the Roving Ranchers on Nextdoor or Facebook to find out about upcoming trips. The Roving Ranchers is a great way to meet your neighbors and make new friends while enjoying a variety of outings in the Phoenix/Tucson regional area. The purpose of the group is to promote friendship and make it easy for residents to meet each other at social activities. We look forward to seeing you at our next outing!
Written by Pat Sand
About Robson Ranch Arizona
Strategically situated between the cultural attractions of Phoenix and Tucson in Eloy, Robson Ranch Arizona is a warm and welcoming 55+ community, offering a wide array of amenities tailored for active retirement living, including championship golf, clubs, and activities. If you're considering a new home in a small-town setting, we invite you to visit us in person to explore our model homes and experience resort-style living for yourself. Come and see why Robson Ranch Arizona could be the perfect place to start your next chapter.